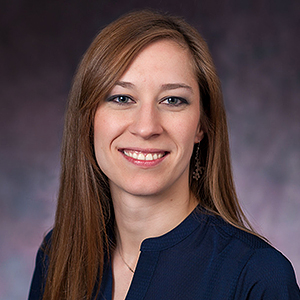 Claudia Hofmann

Sr Professorial Lecturer School of International Service
Additional Positions at AU

Administrative Program Director, Comparative and Regional Studies Program (CRS), International Affairs Policy & Analysis Program (IAPA), and Master of International Service Program (MIS)

Degrees

Ph.D., Political Science, University of Cologne, Germany; M.A., International Conflict Analysis, Brussels School of International Studies, University of Kent, Belgium; B.A.(hons), Politics & Government and History, University of Kent, UK

Bio

Dr Claudia Hofmann is the Administrative Program Director for the Comparative and Regional Studies (CRS) program, the International Affairs Policy & Analysis (IAPA) program, and the executive Master of International Service (MIS) program.

Dr Hofmann's research addresses the role of non-state actors in world politics, with a particular emphasis on rebels, insurgents, and organized criminal groups as a challenge to foreign and security policy. Dr Hofmann has a rich background in academic teaching and policy-oriented in-depth research on both sides of the Atlantic. Her work has resulted in a number of peer-reviewed academic publications, international policy papers, presentations, and policy consultations.
Summer 2022
SIS-793 Practicum in Int'l Affairs: Impact of Abraham Accords
Fall 2022
SIS-686 Proseminar in Int'l Affairs
Scholarly, Creative & Professional Activities
Research Interests
non-traditional security threats;
community resilience;
transnational organized crime;
violent conflicts.
Professional Presentations
"Considerations for an Engagement with Armed Groups" (online), Specialized Training on Gender in Humanitarian Action (ATHA) / Harvard Program on Humanitarian Policy and Conflict Research (HPCR), Harvard University, Cambridge, MA, USA, 2012
"Breaking the Deadlock in the Middle East Peace Process" (organizer), Center for Transatlantic Relations, School of Advanced International Studies (SAIS), Johns Hopkins University, Washington, DC, USA, 2012
"Engaging Armed Groups. Options and Strategies" (online), Harvard Program on Humanitarian Policy and Conflict Research (HPCR), Harvard University, Cambridge, MA, USA, 2012
"Conflict Prevention on Both Sides of the Atlantic", Subcommittee on Civilian Crisis Prevention and Integrated Conflict Management in the German Bundestag, German Embassy, Washington, DC, USA, 2011
"Opportunities and Limits of Engaging Non-State Armed Groups", FCO-LSE Workshop, Foreign and Commonwealth Office, London, UK, 2010