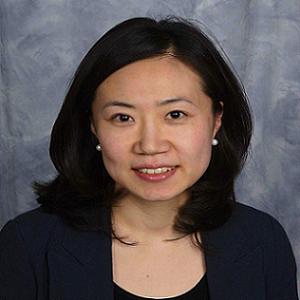 Ji-Young Lee
Assistant Professor
School of International Service
Dr. Ji-Young Lee's research focuses on East Asian international relations, security, and diplomatic history. Her first book examines Chinese hegemony in early modern East Asia and is currently under review. Her second project investigates how China's rise impacts the American-led international order, specifically through the lens of the U.S.-ROK alliance and China. At SIS, she teaches courses on Asian international politics, Korean politics and foreign policy, and North Korea and international security. Prior to AU, she was an Andrew W. Mellon Postdoctoral Fellow in Politics and East Asian Studies at Oberlin College, where she also taught as a visiting assistant professor. She was a POSCO visiting fellow at the East-West Center and a non-resident James Kelly Korean Studies Fellow with the Pacific Forum Center for Strategic and International Studies. Currently, she is a Korea Foundation-Mansfield Foundation scholar of the U.S.-Korea Scholar-Policymaker Nexus program.

Degrees

PhD, Government, Georgetown University; MA, Security Studies, Georgetown University; MA, Political Science, Seoul National University; BA, Political Science and Diplomacy, Ewha Womans University
Loading ...

OFFICE

SIS-School of Intl Service
SIS - 339
FOR THE MEDIA

To request an interview for a
news story, call AU Communications
at 202-885-5950 or submit a request.
Teaching
Spring 2015

SISU-412 Senior Capstone: East Asia: America's Alliances in E. Asia

SISU-472 Topics in East Asia: Korean Politics & Foreign Pol
Fall 2015

SISU-212 China, Japan & the U.S.

SISU-472 Topics in East Asia: Disputes & Diplmcy: East Asia
Scholarly, Creative & Professional Activities
Honors, Awards, and Fellowships
The Korean Studies Grant 2013 (Competitive Research Grant), the Academy of Korean Studies, 2013-2014.
The East Asia Institute (EAI) Fellowship, 2013-2014.
A Korea Foundation-Mansfield Foundation Scholar, the U.S.-Korea Scholar-Policymaker Nexus, 2013-15.
Andrew W. Mellon Postdoctoral Fellowship in Politics and East Asian Studies, Oberlin College, 2009-11.    
The East-West Center POSCO Visiting Fellowship, 2009.
The Jill Hopper Memorial Fellowship, Georgetown University, 2008-09.

James A. Kelly Korean Studies Fellowship (Nonresident), Pacific Forum CSIS, 2010-2011.
Professional Presentations
"The Chinese World Order in Practice," the Social Science Research Council (SSRC) Conference on Inter-Asian Connections, 2-5 Oct. 2013, Istanbul; Keio University, 11 Dec. 2014, Tokyo; Fudan University, 16 Dec. 2014, Shanghai; Beijing University, 19 Dec. 2014, Beijing.
"U.S.-ROK Alliance, China, and the Rebalancing to Asia," the annual convention of the International Studies Association, 26-29 Mar. 2014, Toronto.
"Understanding Hierarchy in International Relations," the annual convention of the International Studies Association, 3-6 Apr. 2013, San Francisco.
"In the News Roundtable: North Korea," Mortara Center for International Studies, Georgetown University, 18 Jan. 2012.
"Japan and South Korea: the Role of US Alliances in Northeast Asia" & "China, the United States and Solving the Security Challenges on the Korean Peninsula," The Geneva Center for Security Policy, 17-18 May 2011, Geneva.
"Serving Korean Interests by Serving the Great," Roundtable on the Nature of Political and Spiritual Relations among Asian Leaders and Polities from the 14th to the 18th Centuries, University of British Columbia, 19-21 Apr. 2010.    
"Back to the Future? The "Chinese World Order" and the rise of China today," the annual meeting of the American Political Science Association, 3-6 Sept. 2009, Toronto.
"Why No NATO in Asia?" the annual convention of the International Studies Association, 28 Feb.- 3 Mar. 2007, Chicago.  
Selected Publications
"Hegemonic Authority and Domestic Legitimation: Japan and Korea under the Chinese Hegemonic Order in Early Modern East Asia," Security Studies (accepted for publication).
"Diplomatic Ritual as a Power Resource: the Politics of Asymmetry in Early Modern Chinese-Korean Relations," Journal of East Asian Studies, vol. 13, no. 2 (May-Aug. 2013), pp. 309-36.
"Politics of North Korea," in Richard Valelly, ed., Oxford Bibliographies: Political Science (New York: Oxford University Press, 2013); with Victor Cha.
"Historically Speaking: Japan-ROK relations and U.S. Asia Strategy," Japan Chair Platform, the Center for Strategic and International Studies (Dec. 16, 2013).
"The U.S.-ROK Alliance and China: Beyond the Sinking of the Cheonan," Asia-Pacific Bulletin, no. 62 (May 28, 2010).
"The New Cold War in Asia?," Comparative Connections, vol. 12, no. 4 (January 2011); with David Kang.
"Teaching International Relations to a Multicultural Classroom," International Journal of Teaching and Learning in Higher Education, vol. 24, no. 1 (2012), pp. 128-133; with Julia Bertrand.