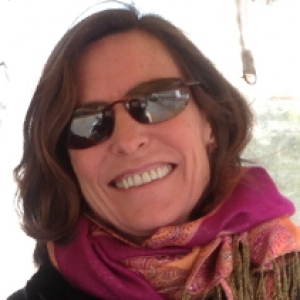 Elizabeth Nitze

Adjunct Professorial Lecturer School of International Service
Degrees

BA Harvard University
MBA Stanford University

Bio

Lisa Nitze has over 25 years experience working with government, corporations, foundations, nonprofits and universities to develop and implement strategies for building sustainable social value and for maximizing social impact. Recently as Managing Director of Mission Measurement LLC, Lisa has worked with leading organizations in many sectors to advise them on measurement, evaluation and reporting of social impact. She has launched statewide public-private partnerships for economic development in New Jersey and Maryland, and a national public-private partnership for the restoration of Ellis Island.
A former CEO of the U.S. Social Enterprise Alliance and Speaker Specialist for the U.S. State Department on social entrepreneurship, Lisa has traveled extensively abroad and across the U.S. speaking and consulting on the power of social enterprise for social and economic development. As V.P. Global Engagement for Ashoka, Lisa worked with corporations, foundations and philanthropists to secure investment in social enterprises around the world. Lisa is a Professor in the Social Enterprise Program, School of International Studies, at American University in Washington, D.C., is a mentor in the U.S. State Department Pathways to Prosperity Program and sits on the President's Advisory Council at the College of the Atlantic.