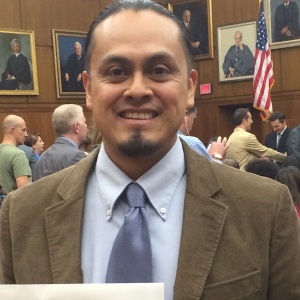 Mario Gonzalez Flores

Adjunct Instructor School of International Service
Additional Positions at AU

Adjunct Instructor at SIS - Skills Institute for Stata for Economics/Development

Degrees

Ph.D., Economics, from CAS at AU; M.A., Economics, from CAS at AU; M.A., International Development, from SIS at AU; B.A., Political Science, Queens College - CUNY; A.A., Liberal Arts, Soc. Sciences & Humanities, LaGuardia Community College - CUNY

Languages Spoken

English, Spanish, Portuguese (basic), and Italian (basic)

Favorite Spot on Campus

Library, 2nd. Floor

Book Currently Reading

The Color of Water, by James McBride

Bio

Mario González Flores holds a PhD in Economics from CAS at American University. He has worked in the field of economic development for the past eight years. He has consulted for CGIAR-CIP in Ecuador, the Food and Agriculture Organization of the UN in Rome, and the Inter-American Development Bank in Washington DC. He is currently working at the Inter-American Development Bank for the
Strategic Planning and Development Effectiveness unit where he provides support in the design and implementation of impact evaluations for the following divisions: Rural Development & Natural Disasters, Capital Market and Finance, and
Competitiveness and Innovation.

Mario's main areas of interest are agricultural economics, impact evaluations, technical efficiency, and micro-econometrics.