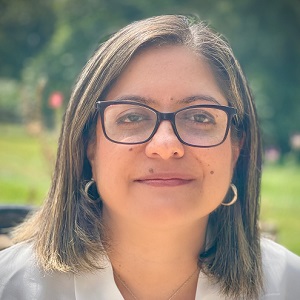 Shadi Mokhtari

Asst Professor SIS - Peace HR CR
Degrees

PhD & LLM, York University; JD, University of Texas; MIA, Columbia University; BA, American University

Favorite Spot on Campus

Quad

Bio

Shadi Mokhtari teaches at the School of International Service at American University in Washington D.C., where she focuses on the politics of human rights, political change in the Middle East, and political Islam. She is the author of After Abu Ghraib: Exploring Human Rights in America and the Middle East (Cambridge University Press, 2009 and 2011) which was the co-winner of the 2010 American Political Science Association's Human Rights Section Best Book Award.

Since 2009, Professor Mokhtari's research has focused on the human rights dynamics of protest movements and transitions in the Middle East, particularly in Iran, Egypt and Tunisia. In 2012, she concluded a study assessing Islamic Reformists', dissident clerics', jailed activists,' and popular responses to the Iranian government's repression of the Green Movement titled "'This Government is Neither Islamic Nor A Republic': Responses to the 2009 Post-Election Crackdown". Her current research develops a typology of Middle Eastern experiences of the international human rights framework titled "Experiencing Human Rights as 'Mockery of Morality', 'Manifesting Morality' and 'Moral Maze': The Resonance of Human Rights' Rhetorical Promise and the (Un)Persuasiveness of its Practice to Middle Eastern Populations".

Professor Mokhtari currently teaches "Justice, Ethics, and Human Rights," "Rights and Political Change in the Middle East," "Post-Revolutionary Iran," and "Human Rights: Politics and Practice".
Spring 2023
SISU-270 Justice, Ethics & Human Rights

SISU-270 Justice, Ethics & Human Rights

SISU-379 Topics Human Rgts/Iden/Culture: Post-Revolutionary Iran
Fall 2023
SIS-619 Special Studies in Int'l Pol: Rights/Pol Chng in Middle East

SISU-270 Justice, Ethics & Human Rights

SISU-270 Justice, Ethics & Human Rights