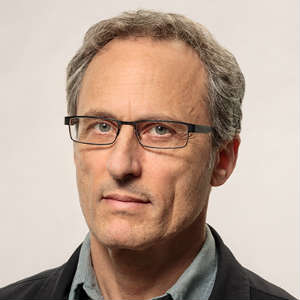 Jesse Ribot

Professor SIS - Env Dev Health
Degrees

1990 Ph.D. UC Berkeley, Energy and Resources Group
1985 M.S. UC Berkeley, Energy and Resources Group
1981 B.A. Hampshire College, Physics and Linguistics

Bio

Jesse Ribot is a human geographer of environmental justice and rural wellbeing. He studies the social and political-economic causes of the precarity and suffering of natural-resource-dependent communities. He conducts his research in four inter-linked arenas: decentralization and democratic local government; natural resource tenure and access; distribution along natural resource commodity chains; and household vulnerability in the face of climate change. Ribot uses a political-economy approach drawing on disciplines of sociology, anthropology, political science, political philosophy and geography, and has developed in-situ research-based education programs, called Higher Education through Comparative Research, to train over eighty young scholars in their own countries to conduct in-depth policy research and to translate that research into scholarly writing and policy relevant briefs and seminars. While most of his work has been in Eastern Senegal and he has conducted comparative research across Africa and in Asia and Latin America. Ribot transmits the findings of his research through books, articles, a children's book, film, policy briefs, sculptures, teaching and lectures.



Since August 2018 he is a professor in the School of International Service at American University. Before coming to AU, he spent the decade from 2008 to 2018 as a professor of Geography, Anthropology and Natural Resources and Environmental Sciences at the University of Illinois, where he directed the campus-wide Social Dimensions of Environmental Policy program. He was also on the faculty of the College of Humanities and Development Studies at China Agricultural University in Beijing from 2010 to 14. Before Illinois and Beijing, Ribot was a Senior Associate in the Institutions and Governance program at the World Resources Institute from 1999 to 2008. He has been a visiting professor in Politics at the New School for Social Research in New York, and a fellow at the Max Planck Institute for Social Anthropology, Woodrow Wilson International Center for Scholars, Yale Program in Agrarian Studies, Center for the Critical Analysis of Contemporary Culture at Rutgers, MacArthur Fellow at the Harvard Center for Population and Development Studies, a Fellow at the Stanford Center for Advanced Studies in Behavioral Sciences and a Guggenheim Fellow in 2018-19 at NYU and CUNY. From 1991 to 94 he was a lecturer in the Department of Urban Studies and Planning at MIT. He also advises foreign governments and international development agencies.



For my Syllabi please see the link at the top-right of this page. Also see www.JesseRibot.com for more details.
Spring 2023
SIS-620 Stds in Global Envirn Politics: Global Climate Change

SISU-419 Senior Capstone: Int'l Studies: Climate & Social Vulnerability
Fall 2023
SIS-620 Stds in Global Envirn Politics: Climate Ethics: Cause/Blame

SISU-419 Senior Capstone: Int'l Studies: Climate Crises: Cause/Blame

SISU-494 Comm Service Learning Project: Climate Crises: Cause/Blame