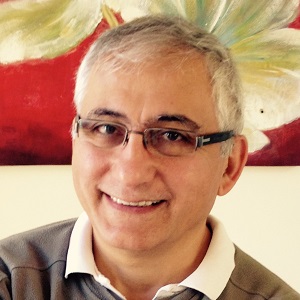 Afif Say

Adjunct Professorial Lecturer School of International Service
Degrees

MD, Hacettepe University Faculty of Medicine

Bio

Afif Say, MD,  is a professorial lecturer at the American University School for International Service teaching courses in Data Visualization.

Outside the classroom, Afif is a recognized professional and consultant in the field of Knowledge Management and strategies.  He is passionate about helping organizations maximize their success and workforce potential via the adoption of strategic knowledge-sharing concepts, practices, and technologies.

Beyond Data Visualization, Afif has a proven track record in driving major organizational improvements in sales productivity, collaboration, innovation, change readiness, and cultural alignment.