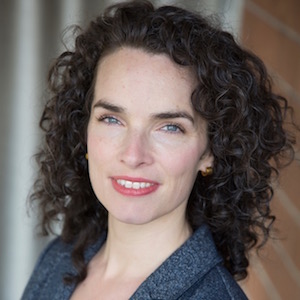 Susanna Campbell

Assistant Professor School of International Service
Bio

Prof. Campbell's research and teaching address statebuilding, peacebuilding, peacekeeping, international development and humanitarian aid, global governance, IO and INGO behavior, and the micro-dynamics of civil war and peace. She uses mixed-method research designs and has conducted extensive fieldwork in conflict-affected countries, including Burundi, Democratic Republic of Congo, Nepal, Sudan, South Sudan, and East Timor. She has received several large grants for her research, including from the Swiss National Science Foundation, the Swiss Network for International Studies, the United States Institute of Peace, and the Swedish government. In 2018, she won the School of International Service Scholar-Teacher of the Year Award and the Excellence in PhD Mentoring Award.

Prof. Campbell first book, Global Governance and Local Peace (Cambridge University Press, 2018), argues that seemingly "bad behavior" by country-based staff is necessary for good peacebuilding performance. She is currently finishing a co-authored second book, Aid in Conflict, that explains the aid allocation behavior of international donors in war-torn countries. Her peer-reviewed publications appear or are forthcoming with Cambridge University Press, Columbia University Press, International Studies Review, Journal of Global Security Studies, Cambridge Review of International Affairs, Political Research Quarterly, International Peacekeeping, Journal of Peacebuilding and Development, Journal of Global Security Studies, and Daedalus: The Journal of the American Academy of Arts and Sciences.

Prof. Campbell has extensive experience with international statebuilding, peacebuilding, peacekeeping, development, and humanitarian aid agencies. She currently serves as Non-Resident Research Fellow for Mercy Corps and just completed her term as a senior advisor for the congressionally-mandated Task Force on Extremism in Fragile States. Additionally, she has led evaluations of the United Nations Peacebuilding Fund, United Nations Development Program, the World Bank, the UK Department for International Development (DFID), and Care International, and has worked for the Council on Foreign Relations and UNICEF Burundi. She received her PhD in 2012 from Tufts University and was a Post-Doctoral Researcher at The Graduate Institute in Geneva and Columbia University's Saltzman Institute of War and Peace Studies.
Fall 2020
HNRS-395 Theories of Inquiry

SIS-809 Seminar on Adv Research Design
Spring 2021
SIS-793 Practicum in Int'l Affairs: Adv Prog Design, M&E Pract