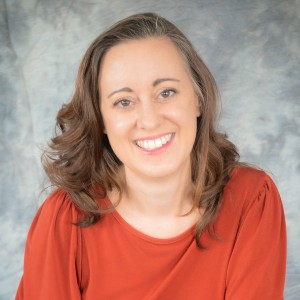 Melissa Sinclair

Adjunct Instructor International Service, School
Degrees

Ph.D., Conflict Analysis and Resolution, George Mason University

M.S., New Professional Studies: Peace Operations, George Mason University

B.A., Christian Education with minor in Global Ministries, Kingswood University Sussex, NB (Canada)

Bio

Melissa Sinclair's interests lie at the intersection of conflict and international development. Her career began as a volunteer with the NGO World Hope International assisting refugees in Albania during the 1999 war in Kosovo. From 2000-2002 she served as a short-term missionary with Global Partners in the ethnically divided city of Mitrovica, Kosovo where she was engaged in a variety of humanitarian aid projects. In 2003 she moved to Washington, D.C. to serve as the assistant to the Executive Director of World Hope International. Melissa then accepted a position as a Research Associate at the National Defense University where her research focused on post-war stabilization and reconstruction and she also managed the daily operations of 35-person, $9M/year research center (2004-2011). From 2011-2015 she served with the U.S. Agency for International Development (USAID) starting with a two-year tour in Afghanistan followed by nearly three years at the Office of Civilian-Military Cooperation in Washington, D.C. where she was the Strategic Planner for USAID's Special Operations Command (SOCOM) Team and developed a lessons learned project on civilian-military cooperation. Her work and volunteer efforts have taken her to Venezuela, the Philippines, Haiti, Albania, Kosovo, Poland, Honduras, Afghanistan and most recently Sierra Leone where she assisted World Hope International with its Child Health and Infant Mortality Survey program. She serves on the Board of Directors for One Collective, an international humanitarian organization, and Diplomatic Perspective, a DC-based nonprofit that is dedicated to cultivating the next generation of diverse diplomatic leaders and building bridges in an interconnected world.
Spring 2022
SISG-767 Topics in Global Security: Conflict Assessment/Prevention

SISG-771 Topics in Int'l Neg/Conflt Res: Post-War Transitions
Fall 2022
SISG-767 Topics in Global Security: Conflict Assessment/Prevention

SISG-771 Topics in Int'l Neg/Conflt Res: Post-War Transitions