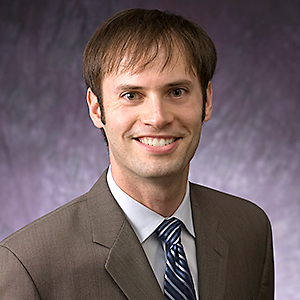 Jordan Tama
Assistant Professor
School of International Service
Additional Positions at AU

Research Fellow, Center for Congressional and Presidential Studies
Co-Director, Bridging the Gap Project

Dr. Jordan Tama specializes in the politics, processes, and institutions of U.S. foreign and national security policy making, including presidential-congressional relations, national security strategy, and blue-ribbon advisory commissions. He is the author of Terrorism and National Security Reform: How Commissions Can Drive Change During Crises (Cambridge University Press, 2011), and of articles that have appeared or are forthcoming in the Journal of Public Policy, Political Science Quarterly, Political Research Quarterly, Presidential Studies Quarterly, Congress and the Presidency, Foreign Policy, Foreign Affairs, the New York Times, the Washington Post, and other publications. Dr. Tama has been awarded fellowships by the Woodrow Wilson Center and the American Political Science Association, and has served as a senior aide in the U.S. House of Representatives, as a foreign policy speechwriter, and as a national security advisor to Barack Obama's 2008 presidential campaign.

Degrees

PhD, Woodrow Wilson School of Public and International Affairs, Princeton University; MPA, International Relations, Princeton University; B.A., Williams College
Loading ...

OFFICE

SIS-School of Intl Service
SIS - 309
Mon 2:30-4:30, Fri 3-5, and by appointment
FOR THE MEDIA

To request an interview for a
news story, call AU Communications
at 202-885-5950 or submit a request.
Scholarly, Creative & Professional Activities
Selected Publications
"The Politics of Strategy: Why Government Agencies Conduct Major Strategic Reviews," Journal of Public Policy (Forthcoming)
"Does Strategic Planning Matter? The Outcomes of U.S. National Security Reviews," Political Science Quarterly (Forthcoming)
"Independent Commissions as Settings for Civil-Military Deliberation: The Case of Women in the Military," Armed Forces and Society (Forthcoming)
"Crises, Commissions, and Reform: The Impact of Blue-Ribbon Panels," Political Research Quarterly (March 2014)
"From Private Consultation to Public Crusade: Assessing Eisenhower's Legislative Strategies on Foreign Policy," Congress and the Presidency (February 2013)
"Congress Is Already Post-Partisan: Agreement Across the Aisle on U.S. Foreign Policy," with Joshua W. Busby, Jonathan Monten, and William Inboden, Foreign Affairs (January 28, 2013)
"The Best Way to Investigate Benghazi," Washington Post (November 18, 2012)
Terrorism and National Security Reform: How Commissions Can Drive Change During Crises (Cambridge University Press, 2011)
"In Defense of the Back-Room Deal," The New York Times (October 19, 2011)
"The Power and Limitations of Commissions: The Iraq Study Group, Bush, Obama, and Congress,

"

Presidential Studies Quarterly (March 2011)
"Intelligent Design,

"

Foreign Policy (January 11, 2010)
"The U.S. Congress and North Korea During the Clinton Years: Talk Tough, Carry a Small Stick," with Robert M. Hathaway, Asian Survey (September/October 2004)
A Creative Tension: The Foreign Policy Roles of the President and Congress, with Lee H. Hamilton (Woodrow Wilson Center Press, 2002)    
Media Appearances
CBS This Morning, NBC News 4, Fox 5 News, NPR, Voice of America, Associated Press, Reuters, USA Today, Politico, Newsday, US News & World Report, New Republic, Euronews, Washington Examiner
Honors, Awards, and Fellowships
Woodrow Wilson International Center for Scholars Fellowship, 2013-14 
Council on Foreign Relations Term Membership, 2012-17
American Political Science Association Congressional Fellowship, 2011-12
American University Faculty Research Support Grant, 2011
American University Conference Travel Award, 2011-12 and 2012-13
Lynde and Harry Bradley Foundation Research Fellowship, 2007-2009
Truman National Security Project Fellow, 2005-present
Carnegie Endowment for International Peace Junior Fellowship, 1998-99      
AU Expert
Area of Expertise: Foreign policy, national security strategy, terrorism, intelligence, Congress, the presidency, advisory commissions

Additional Information: Jordan Tama specializes in national security policy and the foreign policy-making process. He is the author of Terrorism and National Security Reform: How Commissions Can Drive Change During Crises (Cambridge University Press, 2011). He has also published articles in a variety of scholarly and popular publications, including The New York Times, Newsday, Foreign Policy, The Wilson Quarterly, Presidential Studies Quarterly, and The Hill. Tama has served as a speechwriter for former U.S. Representative Lee Hamilton and as a member of the intelligence and counterterrorism expert advisory groups for Barack Obama's presidential campaign. His media appearances include NBC News, USA Today, FoxNews.com, Politico, and RT America.
 
Media Relations
To request an interview please call AU Media Relations at 202-885-5950 or submit an interview request form.