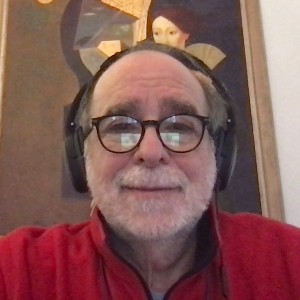 Eric Terzuolo

Adjunct Professorial Lect School of International Service
Bio

Eric R. Terzuolo is a teacher, scholar and practitioner of international relations, with particular expertise in US-European relations, European politics, and international security policy, including NATO affairs, arms control, and nonproliferation. As a Foreign Service officer from 1982 to 2003, his overseas postings included Beirut, Rome, Prague, Paris, and The Hague. He was the senior US resident representative to the Organization for the Prohibition of Chemical Weapons in 2001-03, following assignment as Minister-Counselor for Political Affairs at the US Embassy in Rome. Since retiring from the State Department in 2003, he has taught at multiple public and private institutions, including the University of Amsterdam, the University of Rome 3, the George Washington University, and American University, and was for many years on contract to the Foreign Service Institute, the Department of State's training unit, with responsibility for West European area studies.

He is author of three books, including NATO and Weapons of Mass Destruction: Regional Alliance, Global Threats (Routledge, 2006), and In 2016 co-edited and contributed to Crisis and Breakdown of Non-Democratic Regimes: Lessons from the Third Wave (New Academia), working with former colleagues from the University of Rome 3. His work has  appeared in the Washington Post, Foreign Affairs, Foreign Policy, The National Interest, The Hill, and the International Journal of Intercultural Relations.  He is a regular contributor to Limes, Italy's largest circulation journal of international affairs.
Spring 2023
SIS-686 Proseminar in Int'l Affairs