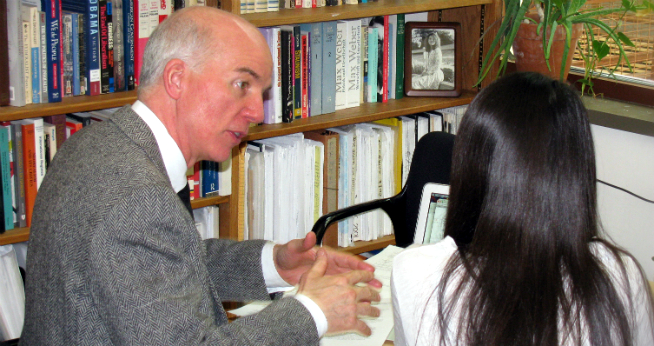 The M.A. degree in International Affairs: International Economic Relations (IER) provides students with the range of skills needed to understand international economic and financial problems in today's complex global environment. What distinguishes the program is its focus on international trade, finance, investment, development and governance using analytical tools from economics and political science.
IER students are inter-disciplinary, and thus supplement their studies in international economics by taking advantage of a wide variety of courses and seminars within the School of International Service, the College of Arts and Sciences' Department of Economics, and the Kogod School of Business. The program's academic content is complemented by the many internship, research, and policy-oriented work opportunities available in Washington, D.C. Applicants with prior studies in Economics, and with some research, internship or work experience in international economic or business issues, are especially welcome.
Applicants interested in the alternative M.A. degree in International Economics (INEC), particularly those who previously majored, or at least minored, in Economics and wish to develop a professional career as international economists, should go to the program page here.