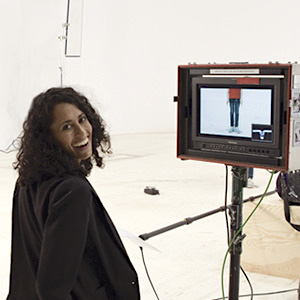 Asmara Marek

Adjunct Professorial Lecturer School of Communication
Degrees

M.F.A. FAMU (Prague Film Academy)
B.A. Brown University

Bio

Asmara Marek is a Professorial Lecturer in Film and Media Arts. She is also a writer, director, and producer of short and feature length fiction film. Her artistic goal is to increase empathy in society through storytelling.

She is a founder of Cinema Belongs To Us, s.r.o. (CZ) and KINOVAT, Inc. (USA). She is a 2018 (and 2011) recipient of a D.C. Commission on the Arts and Humanities grant, a division of the National Endowment for the Arts. She has also received grants and fellowships from the Goethe Institute, Brown University (Arnold Fellowship), the Andrew W. Mellon fellowship, Ford Foundation, AOL/Time Warner, and Czech television, among others.

This year she is publishing an article in Studies in Eastern European Cinema on her former teacher, avant-garde filmmaker, Vera Chytilova. Other publications cover subjects such as film and global politics.

She has completed additional courses in art, architecture and anthropology at Columbia University, Harvard's Graduate School of Design, RISD, and the former Corcoran School of Art.

Currently she is working on a feature film, A Portrait of the Artist as a Young Woman, a web series called The Establishment, and a website to help creatives make their dream projects a reality.