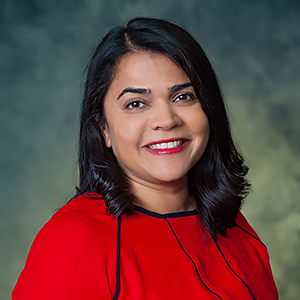 Priya Doshi

Sr Professorial Lecturer School of Communication
Additional Positions at AU

Professorial Lecturer
SOC Inclusion Officer

Degrees

B.A. Vassar College

M.A. Columbia University School of International Affairs

Bio

Priya Lothe Doshi is a professorial lecturer in strategic communications and Inclusion Officer for AU's School of Communication. She has 20 years of experience as a public relations practitioner creating and implementing strategic communications plans, conducting media relations, training spokespeople, and planning high profile events. She has spent most of her career working on communications initiatives for international policy issues for governments and non-profit organizations including the British and Swiss Embassies, the Meridian International Center, the Carnegie Endowment for International Peace, and the Rights Working Group. She has also been an independent consultant working with her clients to develop messaging documents, write web articles and opinion editorials, and plan and implement the roll out of programs and projects. At American University, she teaches a number of courses in public relations and strategic communications including international strategic communication, communication theory, communication and society and public relations. As SOC's Inclusion Officer, she's responsible for collaborating across the university to ensure a more inclusive environment for students, faculty and staff through programming, training and improved policies and procedures. Ms. Doshi holds a master's degree in international affairs from Columbia University's School of International and Public Affairs and a bachelor's degree in political science from Vassar College.
Spring 2021
COMM-209 Communication and Society

COMM-449 Int'l Strategic Communication

COMM-649 Int'l Strategic Communication
Fall 2021
COMM-209 Communication and Society

COMM-209 Communication and Society