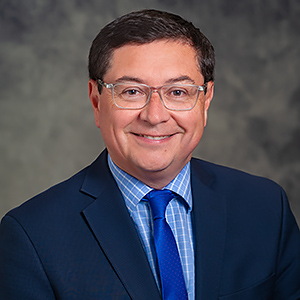 Fernando Pizarro

Adjunct Professorial Lecturer School of Communication
Degrees

Pontificia Universidad Católica de Chile, Bachelor's University of Iowa, Master's

Bio

Fernando Pizarro is a Washington political reporter and an adjunct professorial lecturer at the School of Communications at American University, where he teaches a course on immigration reporting. A multiple Emmy Award-winner and nominee, he has covered Capitol Hill, the White House and the federal government for 17 years. Since 2000 he has covered national and mid-term election cycles, including eight national party conventions, multiple debates and primaries, and interviewed presidential candidates and foreign heads of state. He is a regular contributor to 1A on WAMU. His analysis has appeared in the Washington Post, NPR, BBC, WNYC, Public Radio International, and radio and print media in Spain, Mexico, Central and South America. Currently he is a trustee for the National Academy of Television Arts and Sciences and sits on the Board of Governors of the National Capital Chesapeake Bay Emmy chapter. His Washington experience includes working as a national correspondent for Univision, Capitol Hill producer for NBC News, a freelance correspondent for CNN en Español, producer for Associated Press Television and a U.S. correspondent for National Television of Chile. Previously, he was a sports anchor at ESPN International, NBC Latin America, Telefutura and Pan American Sports Network. He was a 2006 Border Justice Fellow at the USC Annenberg Institute for Justice and Journalism and won awards from the Florida Bar for overall immigration coverage, and the Iowa Newspaper Association for editorial writing.
Fall 2021
COMM-420 Topics in Mass Media: Reporting on Immigration