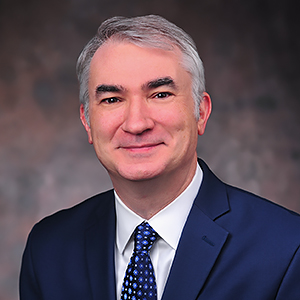 Joseph Walsh

Adjunct Instructor School of Communication
Degrees

MPA, Harvard University, Kennedy School of Government; BA, Political Science, College of the Holy Cross

Bio

Joe Walsh is a political and communications strategist and advisor with senior leadership experience at the national, state and local level. Joe currently leads national communication and public affairs for Teach For America. He was appointed by President Barack Obama to serve as Deputy Assistant Secretary of Education (2014-16), where he served as an advisor to Secretary Arne Duncan on political and strategic communications issues and led the Department's State and Local Engagement efforts with governors, mayors, legislators, chief state school officers and with the advocacy community. Joe has worked at the intersection of policy, politics and communications throughout his career, and in a wide range of issues including education, workforce development and economic and community development. Prior to joining the Obama Administration, he was Deputy Director of Policy and Advocacy for the United States Program at the Bill & Melinda Gates Foundation, leading teams developing strategic communications, issue advocacy, message research, political strategy and coalition efforts to build the public and political will to support the Foundation's work to improve educational outcomes in the US. He previously served in Washington, D.C. Mayor Adrian Fenty's cabinet as Director of the Department of Employment Services, and in Massachusetts Governor Deval Patrick's administration as Director of Policy and Planning at the state's Executive Office of Labor and Workforce Development. He was chief of staff to the Mayor of Salem, Massachusetts, and later director of the city's planning and community development department. Under President Bill Clinton, he was education director of the President's Commission on White House Fellowships (1996-98). He was also a candidate for the Massachusetts legislature in the 2003 special election. Joe has played key roles in several high-profile political campaigns, including governors races in Massachusetts and Connecticut and the New York City Mayor's race, as well as issue advocacy efforts such as the DATA Foundation (now the ONE Campaign) bus tour across the heartland of America with Bono, Ashley Judd, Chris Tucker and others to gain support for efforts to eliminate poverty and AIDS in Africa. He continues to be a consultant providing political, policy and strategic communications guidance, working intensively with policy makers and advocates on complex policy and communications issues in a challenging political environment. Joe began his career in civic education, first at the Close-Up Foundation teaching government, politics and civic engagement, and later with the education program at the John F. Kennedy Presidential Library.
Spring 2020
COMM-639 Political Communication
Fall 2020
COMM-439 Political Communication