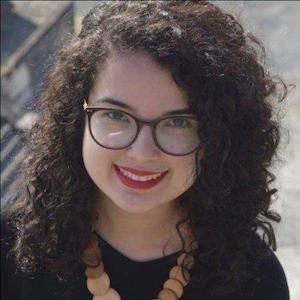 Kimberly Anastacio Vilela

Adjunct Instructor School of Communication
Degrees

BA, Political Science, Universidade de Brasília; MA, Political Science, Universidade de Brasília

Bio

Kimberly is a PhD student at the School of Communication. Her interests include Internet Governance, technology policy and digital rights. She has an MA and a BA in Political Science from the University of Brasília (Brazil), where she studied private authority in governance arrangements of Latin American country code top-level domains (ccTLDs). She is currently interested in Internet infrastructure policies in Brazil.


Kimberly was a researcher at the Department of Public Policy Analysis of Getulio Vargas Foundation (FGV/DAPP), a center for applied social research concerned with the innovation in public policies. There, she engaged in the Digital Democracy Room where she conducted social media analysis during the elections in Brazil. She has experience working with digital rights NGO's such as Coding Rights, engaging in advocacy efforts regarding data protection and freedom of expression. She was also Data and Insights Coordinator at Isobar, where she led one of the agency's data analytics teams.
Summer 2022
COMM-365 Digital Media and Culture