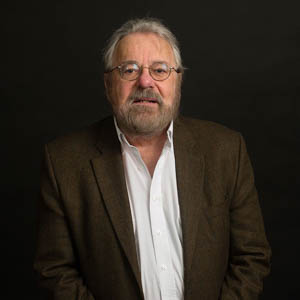 Kenneth Walsh

Adj Hurst Sr Prof Lect School of Communication
Degrees

B.A. in journalism, Rutgers University

M.A. in communication, American University.

Favorite Spot on Campus

MGC

Bio

Kenneth T. Walsh has covered the White House and national politics for U.S. News & World Report since 1986, and is currently a contributor and White House and political analyst for U.S. News. He has written eight books, including "Ultimate Insiders: White House Photographers and How They Shape History," "Celebrity in Chief," and "Air Force One: A History of the Presidents and Their Planes." He has repeatedly won the most prestigious awards for coverage of the presidency--the Aldo Beckman Award and the Gerald R. Ford Prize. Ken Walsh is former president of the White House Correspondents' Association, where he started the highly successful WHCA scholarship program. He holds a B.A. in journalism from Rutgers University and an M.A. in communication from American University. He often serves as an analyst on television and radio, and gives speeches in the United States and abroad regarding the American presidency, politics, history and the media.
Spring 2023
COMM-327 The PR Presidency
Fall 2023
COMM-327 The PR Presidency