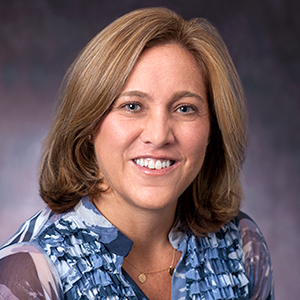 Molly O'Rourke

Executive in Residence SOC - Public Communication
Additional Positions at AU

Senior Advisor, Sine Institute of Policy & Politics
Chair, Institional Review Board (IRB)

Degrees

BA Political Science (magna cum laude, Phi Beta Kappa), Brown University

MA Political Science (Kellogg Foundation Fellow), University of Michigan

Favorite Spot on Campus

In the classroom

Bio

Molly O'Rourke is an Executive in Residence in the School of Communication where she also serves as Director of the Master of Arts (MA) program in Political Communication. She has more than 25 years' experience in the field of public opinion research, most recently as a partner at Hart Research in Washington, DC. She has directed multiphase qualitative and quantitative research for a variety of advocacy and nonprofit organizations, political candidates and parties, and media outlets, including the Bill & Melinda Gates Foundation, the Human Right Campaign (HRC) and NBC News. Earlier in her career, Molly worked in the U.S. Senate, for EMILY's List, the women's political action committee, and as an analyst at the Center for Public Interest Polling at Rutgers University's Eagleton Institute.

For several years, she co-wrote a monthly column about trends in public opinion and political behavior titled "Behind the Numbers" for The Hill, a Capitol Hill newspaper.

Molly currently serves as Chair of the Institutional Review Board (IRB) which oversees all human subject research at AU and is also a Senior Advisor at the Sine Institute for Policy & Politics. She is a member of the Brown Alumni Association Board of Governors.
Fall 2023
COMM-628 Proseminar in Political Comm

COMM-738 Research for Strategic Comm
Area of Expertise
Political communication, voting, polling, voter turnout, non-traditional voters, political science, public opinion, women and politics
Additional Information
Her impressive 18-year career in public opinion research and communications includes 12 years at the prestigious Hart Research firm where she has held a number of senior level positions including most recently as partner. She has worked with a diverse portfolio of high profile, national clients such as the Bill and Melinda Gates Foundation, League of Conservation Voters, NBC News, Prevention Magazine and MTV's Choose or Lose Campaign. She is a well respected expert within the field of political communication and has co-written a column for The Hill newspaper and has appeared as a polling expert on a number of television programs including NBC Nightly News, Hardball with Chris Matthews, and WRC-TV DC's local NBC station.