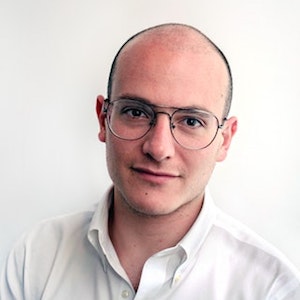 Gabriel Muller

Adjunct Instructor School of Communication
Degrees

B.A., George Washington University

Bio

Gabriel Muller is an adjunct professor of journalism at American University. When he is not teaching, he works as a senior creative producer at Atlantic 57, the Atlantic's creative and consulting division, where he leads editorial projects for a wide range of clients. He's coached writers around the world, and has written articles and produced video for The Financial Times, The Miami Herald, and The Atlantic. Professor Muller graduated magna cum laude from George Washington University.