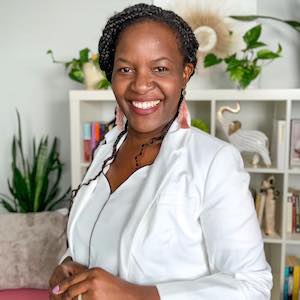 Elvina Nawaguna

Adjunct Professorial Lect School of Communication
Degrees

Master's in Mass Communication, Arizona State University; BA in Mass Communication, Makerere University Kampala.

Bio

Elvina Nawaguna is an adjunct professor at American University's School of Communication. She's also the deputy editor for Business Insider's Washington, D.C. bureau.


She has also been an energy and environment policy reporter at CQ Roll Call where she covered federal regulations and legislation coming out of Congress.


She has also covered economic news at Reuters, worked as economics editor at Market News International, and as business reporter in Central Florida and Arizona.


Nawaguna got her start in journalism in Kampala, Uganda as a features writer at The New Vision daily newspaper.


Nawaguna has a master's degree in mass communication, focusing on business journalism from Arizona State University's Walter Cronkite School of Journalism and Mass Communication. She earned her BA in mass communication from Makerere University in Kampala, Uganda, where she was born and raised.

Elvina has earned SABEW and SPJ awards for her business reporting.