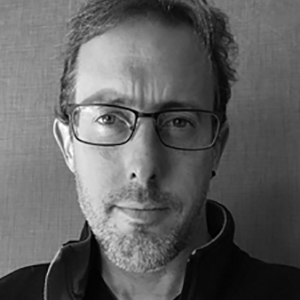 Andrew Phelps

Professor SOC - Film and Media Arts
Additional Positions at AU

Professor of Computer Science, College of Arts & Sciences

Degrees

Doctorate of Engineering, University of Canterbury
Masters of Science, Information Technology, RIT
Bachelors of Fine Arts, BGSU

Favorite Spot on Campus

AU Game Center (of course!)

Bio

Dr. Andrew "Andy" Phelps is a Professor in the Film & Media Arts division of the School of Communication at American University, and as Director of the AU Game Center, a multidisciplinary effort that engages faculty, staff, and students from several divisions and departments across AU. He also holds a joint appointment as a Professor in the Computer Science Department in the AU College of Arts & Sciences. AU offers several degrees and certificates relative to games and media, including an MA in Game Design and an MFA in Games and Interactivity, and Phelps advises students in these programs as well as other areas of media arts and computing.


Phelps was formerly (2020-2023) a professor at the Human Interface Technology Laboratory NZ (HITLabNZ) within the College of Engineering at the University of Canterbury. His work there is focused on virtual and augmented reality, games and education, and art and interactive media experiences of several varieties. In addition to his individual research and creative practice, supervision of students, and teaching activities, he was heavily engaged in building a new effort within the university, the Applied Immersive Gaming Initiative (AIGI), in collaboration with other faculty and staff at the HITLab, UC, and ChristchurchNZ, the city's promotion and economic development agency.


In addition to these permanent roles, Phelps also holds a visiting professorship at Uppsala University in Sweden through the transformative play initiative within the Department of Game Design. This work is centered largely on collaborations involving his interests in existential, transformative play, and theorizing a design framework for games of this type through collaborations with Dr. Doris Rusch and other faculty at the Gotland campus.


Prior to July of 2019, Phelps served as a Professor of Art & Design in the College of Art & Design at the Rochester Institute of Technology (RIT), and before that as a Professor in the B. Thomas Golisano College of Computing & Information Sciences at RIT, for nearly 20 years. He is the founder of the RIT School of Interactive Games & Media, the founder of the RIT Center for Media, Arts, Games, Interaction & Creativity (MAGIC) and the founder of MAGIC Spell Studios at RIT, the last of which is a $25M public-private partnership between RIT and the State of New York to help expand the games, film, and media industries in New York. He led the design and establishment of the RIT Masters of Science in Game Design & Development, as well as the Bachelors of the same name, both of which have been ranked in the top 10 in the nation since their creation by the Princeton Review. His alumni can be found at major studios worldwide including Microsoft/343, Activision|Blizzard, Bungie, Sony, Zynga, and more, as well as numerous other engineering, art, design, and interactive media companies. His students have also gone on to successful careers in graduate and doctoral programs, government agencies at the local, state, national and international level, non-profits, and several philanthropic foundations. His work in game design, game development, game art and game education is recognized internationally, has regularly been presented at numerous academic conferences and journals, and has been supported by grants from multiple federal agencies, numerous state and local agencies, and research labs at private corporations. These include the US Library of Congress, the US National Science Foundation, the US Department of Education, the New Zealand Tertiary Education Commission, Microsoft Research, Adobe, and more. His work has also been extensively covered in the popular press and trade literature, including USA Today, CNN, the New York Times, the Wall Street Journal, Polygon, Gamasutra, Inside HigherEd, the Chronicle, Campus Technology, etc.


In addition to his roles at American in research, administration and education, he currently serves as president of the Higher Education Video Game Alliance (HEVGA), which he co-founded with colleagues in 2014, and which now represents over 310 colleges and universities with games curricula world wide. As a part of this work he is regularly in attendance at numerous conference and development functions within the industry, as well as policy briefings and updates to Congress and various governmental agencies.
Fall 2023
COMM-702 Master's Portfolio Capstone

GAME-620 Making Meaningful Games

GAME-675 Writing for Interactivity