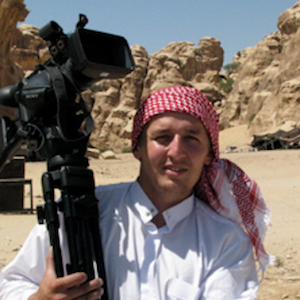 Krzysztof Pietroszek

Assistant Professor School of Communication
Degrees

Ph.D. in Computer Science (Human-Computer Interaction), University of Waterloo, Canada, M.F.A. in Film, York University, Canada, M.A. in Communication Studies, Wilfrid Laurier University, Canada

Favorite Spot on Campus

MPC studio

Bio

Krzysztof is an Assistant Professor in the Film and Media Arts Division of the School of Communication at American University in Washington, DC. He is also the Founding Director of Immersive Designs, Experiences, Applications and Stories Lab (IDEAS Lab). His research interests include designing and studying immersive narratives, games for change, and understanding montage techniques in virtual, mixed and augmented reality. He is also interested in using XR to transform film and theatre into a new, hybrid, participatory art form.