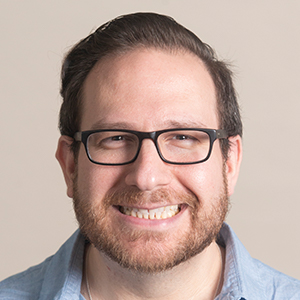 Shalom Rosenberg

Adjunct Instructor School of Communication
Degrees

MFA, Film and Electronic Media, American University

BA, Film Studies, CUNY Brooklyn College

Bio

Shalom Rosenberg (Pronouns: He/Him/His) is an adjunct instructor in Film & Media Arts in the School of Communication. He is also currently a PhD Candidate in Comparative Literature (with a focus in Film) at the University of Maryland researching the intersections of LGBTQ and Jewish/Israeli representations on screen (Film/TV/Web/Media). Shalom is interested in exploring notions of "manhood" and "womanhood" especially in terms of the Jewish Queer image and experience in film and television, literature, and beyond. Shalom is also fascinated by configurations of sexuality, gender, religion, culture, and ethnic/racial identity in how they complicate said representations on screen. Shalom's research interests and areas of expertise encompass both narrower subjects like Jewish Cinema, LGBTQ Cinema, and Israeli Cinema, but also include the more general cinema topics such as Film History, Global Cinema, Language of Film, Film Theory & Criticism, National/Transnational Cinemas, Film Genres, Directors' Cinema, and much more. In most recent semesters, Shalom has taught History of International Film and History of Cross-Cultural Cinema. Additionally, Shalom has also recently taught Introduction to Israeli Cinema, The Jewish Image on Screen (Film/TV/Web), Gender & Sexuality in Israeli Cinema, Academic Writing, and Film Art in a Global Society/ LGBTQ Cinema at the University of Maryland. Regardless of topic or film, Shalom views both teaching and cinema as tools to foster empathy and build connection with his students.
Spring 2020
COMM-651 Colloquium: The Story of Film