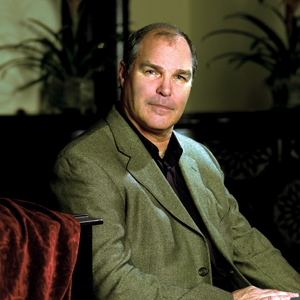 John Weiskopf

Adjunct Professorial Lecturer School of Communication
Degrees

MFA, UCLA, Theater Arts (Film). BA, Univ. of Maryland, Literature.

Bio

John Weiskopf received an MFA in Film Production from UCLA where he was later on UCLA's extension faculty. He produced a documentary on Fetal Alcohol Syndrome that aired on National PBS, and a second documentary "Ready Or Not, Here I Come." It was the first national documentary on elder abuse that aired on WTBS and PBS. He was executive producer, cinematographer and director of the film and appeared as a guest filmmaker on The Oprah Winfrey Show. He has written eleven screenplays for motion pictures of which three were optioned. He did a book tour of his novel The Ascendancy at selected Barnes & Nobles and AAFES bases. His website is www.JohnWeiskopf.com. He met his wife Judy in La Paz, Bolivia in 1996 when the U.S. Embassy sent him to teach screenwriting seminars to South American filmmakers. She is also an adjunct professor at AU.