Institute for Innovation in Education


The Institute for Innovation in Education (IIE) conducts educational and translational research and administers research-informed professional development initiatives to improve teaching and learning in Washington, DC and beyond. Projects support and engage teachers as they affirm, benefit, respect, and value traditionally underrepresented student groups(including racially marginalized students and students with disabilities). We apply a wide-ranging set of methodological and analytical approaches to the study of educational policies and practices broadly. It is our belief that complex contexts of learners, schools, and communities call for cross-disciplinary research by investigators from varied backgrounds with a scientific understanding of the processes, policies, and practices in education. Researchers partner with practitioners to study educational policies and interventions and emphasize a cross-disciplinary approach to understand the complex context of learners, schools, and communities. Current initiatives include partnerships in early literacy intervention, STEM teacher preparation and retention, teacher wellness, and inclusive education.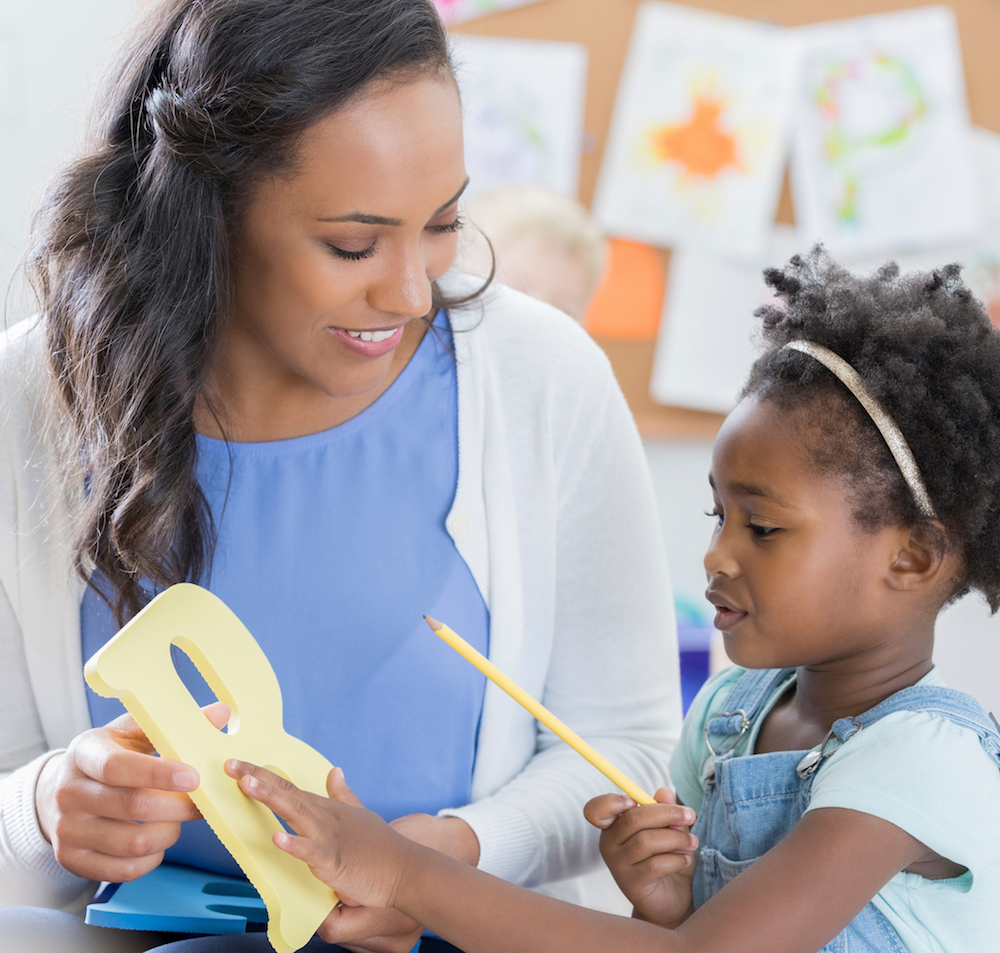 Early Literacy Intervention Leaders Program
Apply now for the Early Literacy Intervention Leaders Program (ELI Leads). This program provides funding for eight doctoral candidates in the School of Education's EdD in Education Policy and Leadership. In partnership with DC Public Schools, the project team will support ELI Leads scholars as they work to improve early reading outcomes for DC students. The scholars will gain the practical skills and leadership competencies necessary to prevent and remediate reading difficulties. Beyond coursework, the program includes three residencies, an internship in DC Public Schools, and a problem of practice dissertation focused on a real-world challenge in early literacy and special education. For more information, please visit the ELI Leads webpage. The application deadline for a fall 2021 start is January 29, 2021.
Global Education Forum
SOE in Panama: Panama Bilingüe and Panama Teach with Panelists Dr. Jermain Griffin and Ms. Danielle Sodani
Tuesday, April 20
3:30–4:30 PM EST
The School of Education's Institute for Innovation and Education (IIE) will highlight its ongoing relationship with Panama's education community. Hear about the success of the Panama Bilingüe program and how SOE partnered with schools across DC to host Panamanian teachers to observe classroom practices and interact with students. The new "Panamateach" project will also share the advancement of continuous professional development for Panamanian teachers.
RSVP Here!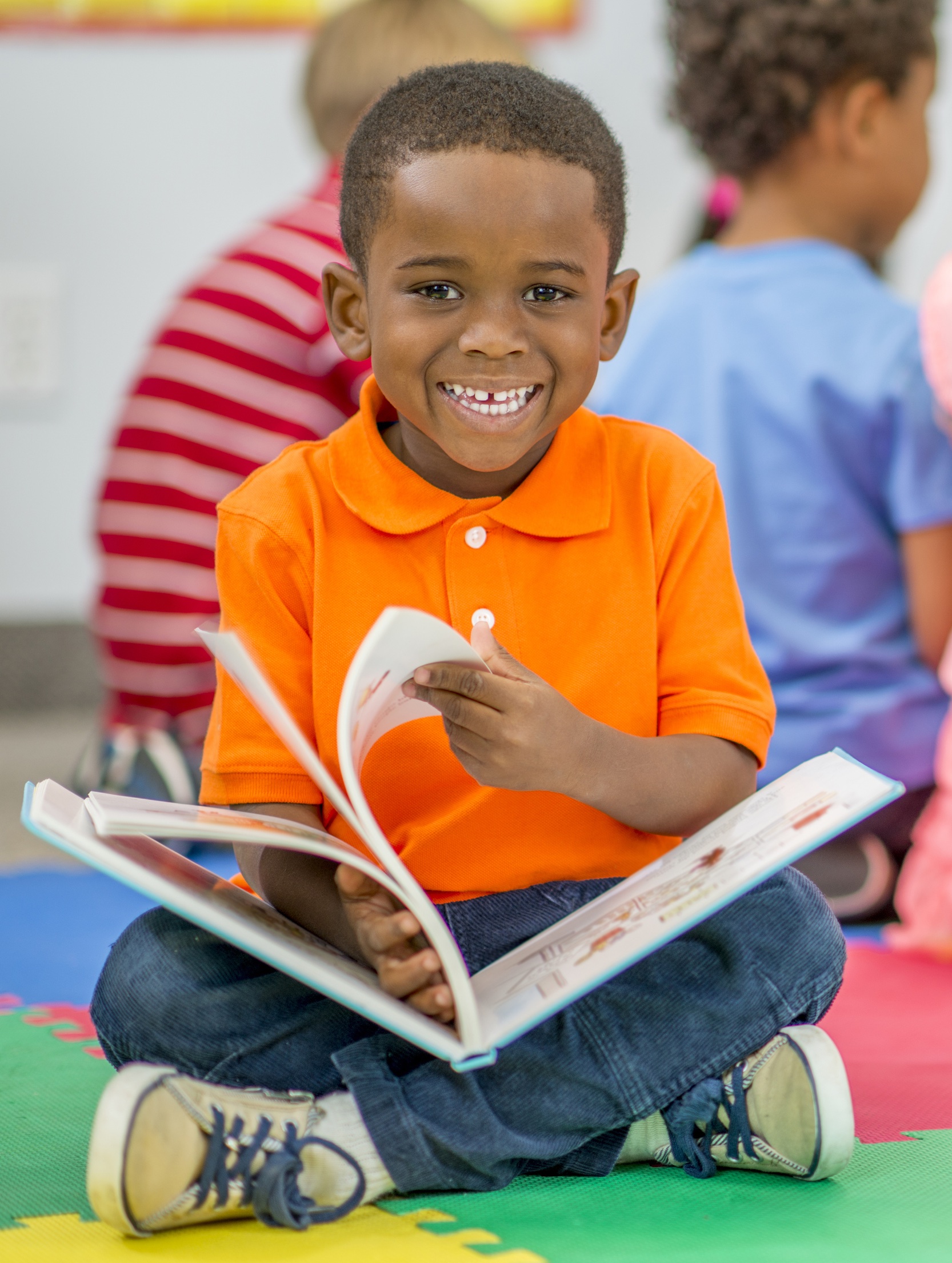 Collaborative for Reading Science and Inclusive Classrooms The IIE in partnership with two DC Public Schools, Langley Elementary and Noyes Elementary, was awarded a Special Education Enhancement Fund grant from the DC Office of the State Superintedent of Education. The partnership aims to facilitate growth among special education and general education teachers who provide reading instruction and intervention in inclusive classrooms. To support literacy co-teaching, the project provides teams of faculty with professional development in five evidence-based approaches: building teacher knowledge, co-teaching in inclusion classrooms, screening and dynamic RTI, phonological awareness skills training, and explicit decoding instruction. From March 2020 through September 2021, this project will employ a whole-school model to support 40 general and special education teachers who collectively teach nearly 400 students each year.
Introducing the 2020 Early Literacy Intervention Leaders Program (ELI Leads) Scholarship Recipients 
Shareen Cruz, Manager of Elementary ELA, Curriculum and Professional Development, DC Public Schools
Kenneth Jebra' Neat, Jr., Early Childhood Teacher / Teacher Leader DC Public Schools
Rebecca 'Becky' Nolin, Teacher Leadership Innovation (TLI) Teacher Leader, DC Public Schools
Jasmine Rogers, Special Education Teacher-Resource Inclusion Teacher (K-5, DC Public Schools
Dr. Sarah Irvine Belson Contributes to Family, School, and Community Partnerships for Students with Disabilities
Dr. Sarah Irvine Belson is a contributing author with Anastasia Snelling and Jessica Young in Family, School, and Community Partnerships for Students with Disabilities (2019). Their chapter, "A Community-Based Approach to to Providing Health and Education Supports for Students with Disabilities in Affordable Housing," explores the Whole School, Whole Community, Whole Child (WSCC) framework as a model for improving health and education outcomes for students with disabilities (SWD).  
Image info
Dr. Kiho Kim presenting to science teachers in the Lab2Class NSF Noyce program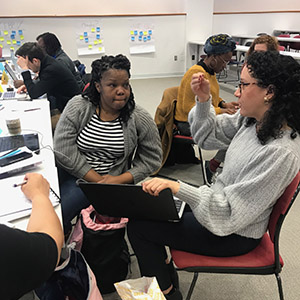 Image info
DC teachers unpacking evidenced-based practices in special education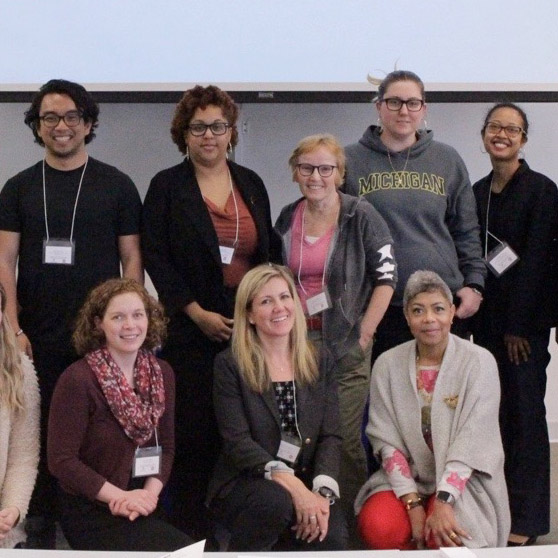 Image info
The 2018 cohort of DC teachers in Leadership Institute in Secondary Special Education