The Institute for Innovation in Education (IIE) takes an interdisciplinary approach in its pursuit of conducting educational and translational research and administering research-informed professional development initiatives with the goal of improving teaching and learning in Washington, DC, and beyond. Projects support and engage educators as they affirm, benefit, respect, and value traditionally underrepresented student groups (including students who experience racialized marginalization and students with disabilities). Researchers partner with practitioners to study educational policies and interventions using a wide-ranging set of methodological and analytical approaches. It is our belief that the complex contexts of learners, schools, and communities call for cross-disciplinary research by investigators from varied backgrounds with a scientific understanding of the processes, policies, and practices in education. Current initiatives include partnerships in early literacy intervention, teacher profesional learning, STEM teacher preparation and retention, teacher wellness, and inclusive education.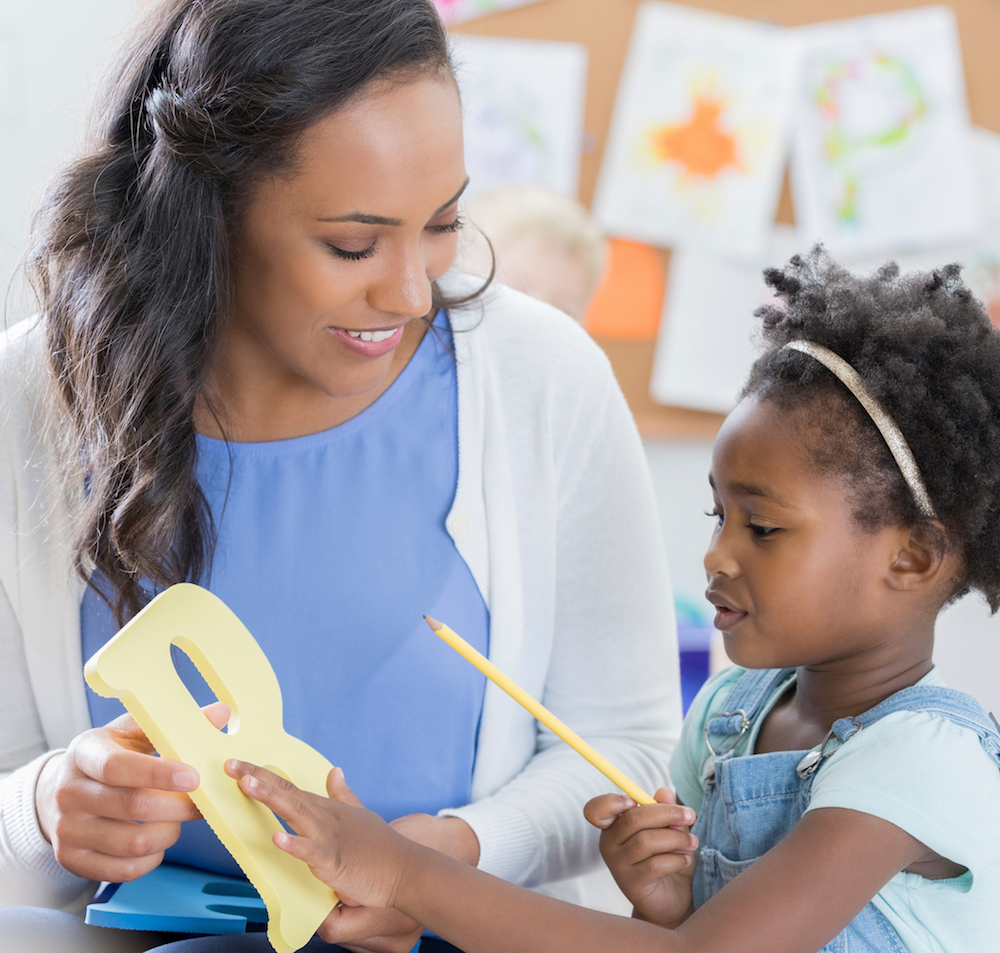 Early Literacy Intervention Leaders Program
The Early Literacy Intervention Leaders Program (ELI Leads) program provides funding for eight doctoral candidates in the School of Education's EdD in Education Policy and Leadership. In partnership with DC Public Schools, the project team will support ELI Leads scholars as they work to improve early reading outcomes for DC students. The scholars will gain the practical skills and leadership competencies necessary to prevent and remediate reading difficulties. Beyond coursework, the program includes three residencies, an internship in DC Public Schools, and a problem of practice dissertation focused on a real-world challenge in early literacy and special education. For more information, please visit the ELI Leads webpage.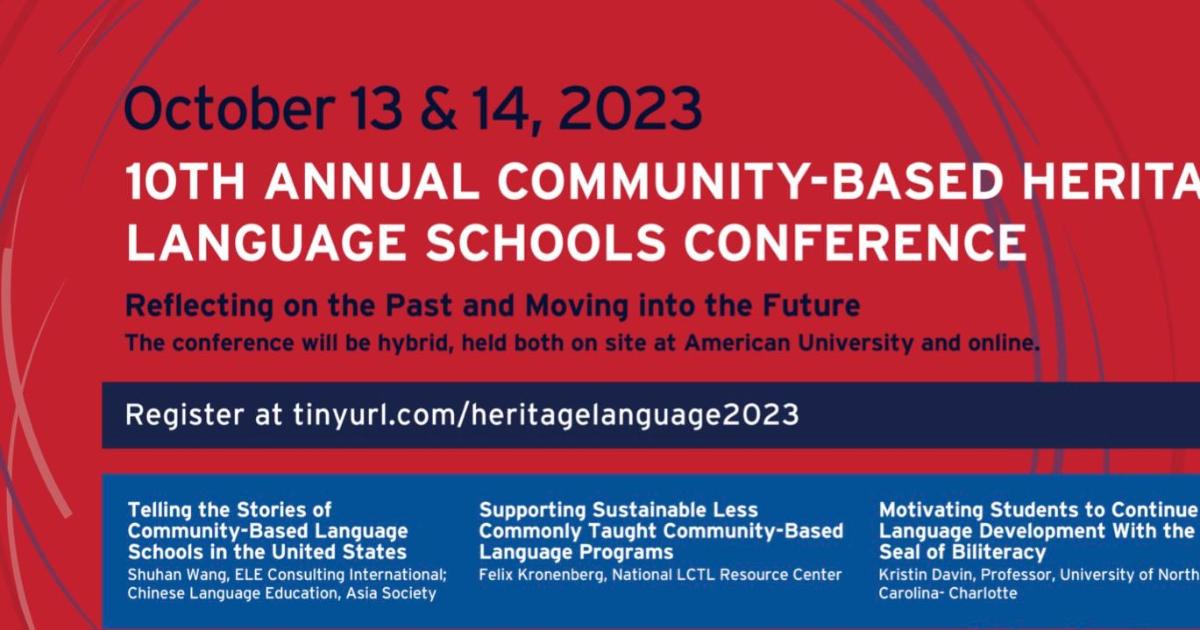 Heritage Language Schools Conference 
Join us this October for the 10th Annual Community-Based Heritage Language Schools Conference! This year's theme is  Reflecting on the Past and Moving into the Future. This two-day hybrid conference brings together administrators, teachers, and students of heritage language schoolsto explore the latest ideas and best practices in teaching and preserving Heritage languages.
Whether you're looking to enhance your teaching skills, explore new approaches to language instruction, or deepen your understanding of the importance of heritage language education, this conference has something for you.
Join us as we move forward into the future of heritage language education. Check out the Heritage Language Schools Conference page and register here to secure your spot at this exciting event!
Introducing the 2020 Early Literacy Intervention Leaders Program (ELI Leads) Scholarship Recipients 
Shareen Cruz, Manager of Elementary ELA, Curriculum and Professional Development, DC Public Schools
Kenneth Jebra' Neat, Jr., Early Childhood Teacher / Teacher Leader DC Public Schools
Rebecca 'Becky' Nolin, Teacher Leadership Innovation (TLI) Teacher Leader, DC Public Schools
Jasmine Rogers, Special Education Teacher-Resource Inclusion Teacher (K-5, DC Public Schools
Dr. Sarah Irvine Belson Contributes to Family, School, and Community Partnerships for Students with Disabilities
Dr. Sarah Irvine Belson is a contributing author with Anastasia Snelling and Jessica Young in Family, School, and Community Partnerships for Students with Disabilities (2019). Their chapter, "A Community-Based Approach to to Providing Health and Education Supports for Students with Disabilities in Affordable Housing," explores the Whole School, Whole Community, Whole Child (WSCC) framework as a model for improving health and education outcomes for students with disabilities (SWD).  
Image info
Dr. Kiho Kim presenting to science teachers in the Lab2Class NSF Noyce program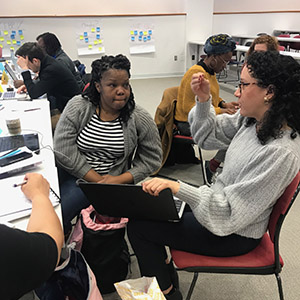 Image info
DC teachers unpacking evidenced-based practices in special education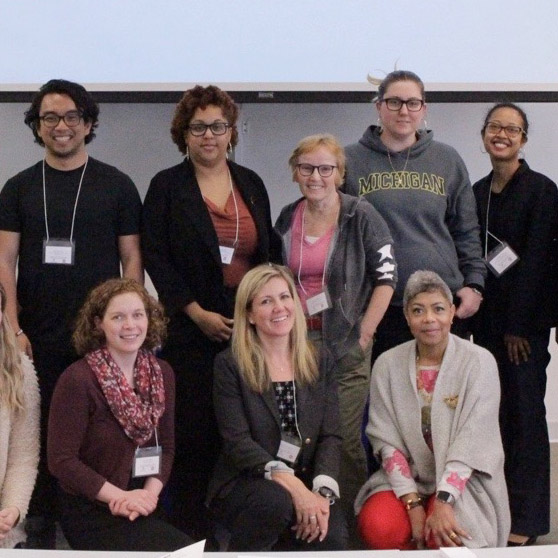 Image info
The 2018 cohort of DC teachers in Leadership Institute in Secondary Special Education