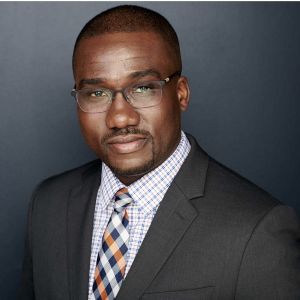 Jean Accius

Adjunct Professorial Lecturer Department of Public Administration and Policy
Degrees

Dr. Accius holds a master's degree in aging studies from the Claude Pepper Institute at Florida State University, and a Ph.D. in Public Administration from American University.

Bio

Dr. Jean Accius is a senior executive and nationally recognized thought leader on aging, longevity, health and long-term care policy. He is a tri-sector leader with deep knowledge and a wealth of experience having served in senior level positions across private, public and nonprofit sectors. Dr. Accius is the Senior Vice President of Global Thought Leadership and International Affairs. In this role, he provides strategic direction, leadership and technical expertise championing new ideas, framing thought- provoking perspectives and driving bold solutions to change systems and improve the lives of all as they age both domestically and internationally.

Dr. Accius has been quoted by or appeared in numerous media outlets, including the New York Times, TIME Magazine, USA Today, Reuters, Politico, Next Avenue, ESPN's Undefeated, Congressional Quarterly's online arm and the Huffington Post. The National Academy of Social Insurance recognized him as one of the new generation of social insurance leaders in the country. In 2018, Dr. Accius was recognized as a Gerontological Society of America Fellow, one of Black Enterprise magazine's 2018 Modern Man of Distinction and a recipient of the Prince George's County Social Innovation Fund Forty under 40 Award. In 2019, the National Academy of Television Arts & Sciences awarded him with the prominent "Sharecare Award" for his groundbreaking work on male family caregivers. The Maryland Daily Record recognized him as a 2019 Influential Marylander for sparking innovation and progress, shaping and enriching his community and knowing how to get results that better the state and serve the needs of residents of all ages. In 2020, Dr. Accius was a speaker and facilitated several sessions at the World Economic Forum 50th Annual Meeting in Davos, Switzerland.

Dr. Jean Accius has held a variety of board and advisory positions including Justice in Aging, the American Society on Aging, Leadership Maryland and the American University School of Public Affairs Board of Advisors. Previous Board appointments also include Florida State University Alumni Association, the South Florida Institute on Aging Policy Council and the Editorial Advisory Committee for Generations, the journal for the American Society on Aging.

He is an Executive Leadership Council Fellow and holds a bachelor's degree in hospitality administration and a master's degree in aging studies from the Claude Pepper Institute at Florida State University, and a Ph.D. in public administration from American University. Dr. Accius is graduate of the Harvard T.H. Chan School of Public Health program on health reform. He is also a member of the Vanguard group at Stanford University's Graduate School of Business Corporate Innovation program.
Spring 2023
PUAD-650 Leadership in Chngng Workplace

PUAD-665 Managing Human Capital Assets

PUAD-665 Managing Human Capital Assets
Summer 2023
PUAD-650 Leadership in Chngng Workplace

PUAD-665 Managing Human Capital Assets
Fall 2023
PUAD-650 Leadership in Chngng Workplace