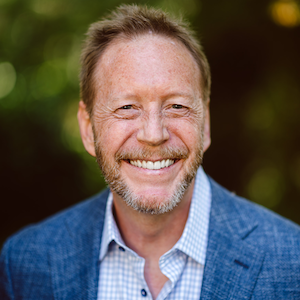 Andrew Bennett

Adjunct Professorial Lect Department of Public Administration and Policy
Bio

Andrew Bennett is a speaker, consultant, coach, magician, university professor, and 2x TEDx presenter specializing in leadership, organizational culture, and personal development.


He spent the first ten years of his career at former U.S. presidential candidate H. Ross Perot's company EDS, where he started as Mr. Perot's personal assistant. Andrew held a variety of management and leadership positions, culminating in growing an account from $5 million to $65 million in Australia in only two years.


In 1997, Andrew founded Bennett Performance Group with a mission of revitalizing the human spirit at work. For almost 30 years, he has been a leadership and organizational culture consultant and executive coach partnering with leaders building cultures where people can thrive at companies like Google, Microsoft, Marriott, US Departments of Homeland Security, Education, Transportation, State Department, and the Marine Corps. He has worked with organizations of all sizes in government, education, health care, and non-profit.


Andrew has worked with over 130 organizations on five continents and involved in nearly 40 major organizational transformations. He is frequently invited to present keynote speeches about leadership, organizational culture, and personal development.


His first TEDx talk, "The Magic of Words," has been viewed over a half-million times.
Spring 2022
PUAD-021 Topics in Executive Mmgt: Becoming Authentic FS AD 19

PUAD-021 Topics in Executive Mmgt: Beg Ldrshp Journey FS AL 17

PUAD-021 Topics in Executive Mmgt: Beg Ldrshp Journey FS AL 19

PUAD-021 Topics in Executive Mmgt: Beg Ldrshp Journey FS AL 12
Summer 2022
PUAD-021 Topics in Executive Mmgt: Begin Ldrshp Journey FS AL 15

PUAD-022 Leadership for Key Executives: Leadership for Key Exec GAO7
Fall 2022
PUAD-021 Topics in Executive Mmgt: Begin Ldrshp Journey FS AL 22

PUAD-022 Leadership for Key Executives: Leadership for Key Exec DHS94