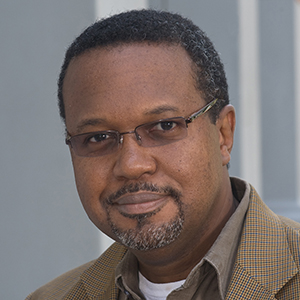 Rene W. Aubourg

Adjunct Professorial Lecturer Department of Public Administration and Policy
Bio

Dr. Aubourg is a seasoned quantitative policy analyst with twenty years of experience in macroeconomic management, public financial management, cost benefit analysis of public and environmental policies, and project management. He has done consulting work for the European Union and the World Bank in Haiti, and for the International Monetary Fund (IMF) in Tunisia, Cameroon, and Rwanda. He has also worked as a consultant to local governments in St. Kitts and Nevis, Jamaica, Martinique, and Trinidad and Tobago. Under the sponsorship of the U.K. Department of International Development (DFID), he has conducted several reviews for the National Opinion Research Center (NORC) at the University of Chicago of research on improving public expenditure accountability in Armenia, Bangladesh, Ghana, Guatemala, Kenya, Nepal, the Philippines, and Tanzania. He has also done several evaluations of budget questionnaires addressed to the government of Trinidad and Tobago as part of the International Budget Partnership work on budget accountability and transparency issues for its flagship Open Budget Survey biennial publication.

Dr. Aubourg has extensive knowledge and experience of Haiti's economy having served from 1995 to 2000 at Haiti's Central Bank as Deputy Director of the Money and Economic Analysis Department and member of the Monetary Policy Committee on Open Market Operations, and as Executive Director of the Central Bank Training Institute. For the past two years, he has been a regular guest speaker at the Foreign Service Institute of the U.S. Department of State on issues related to poverty reduction, macroeconomic management, and fiscal policy in Haiti, and has given various presentations to the international community on the same topics in a wide variety of forums ranging from the Inter-American Dialogue and the United States Institute of Peace to the United States Senate Foreign Relations Committee Staff Briefing.

Since 2008 Dr. Aubourg has been serving as Technical Advisor to the IMF Institute for Capacity Development on various regional training programs for central banks and ministries of finance in Sub-Sahara Africa. In 2009 he spearheaded a cooperation program between American University and the Central Bank of Haiti on strengthening financial management and policy-making capacity. He has been appointed for the past three years as member of the Fulbright-Clinton Fellowship National Screening Committee formerly the Fulbright Public Policy National Screening Committee. As Senior Consultant, he is currently implementing in partnership with Solutions S.A. a project management information system for Haiti's Ministry of Economy and Finance Technical Execution Unit (UTE) under a grant from the Inter-American Development Bank (IDB).
Summer 2021
PUAD-633 Budgeting & Financial Mgmt
Fall 2021
PUAD-633 Budgeting & Financial Mgmt