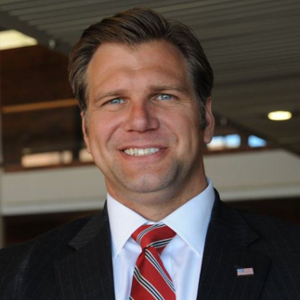 Andrew Borene

Adjunct Professorial Lecturer Department of Justice, Law & Criminology
Degrees

JD, University of Minnesota Law School

BA, Economics, Macalester College

Languages Spoken

Spanish, Italian

Bio

Andrew Borene is an intelligence officer with the Office of the Director of National Intelligence (ODNI), an attorney and a certified information systems security professional (CISSP).




Previously, he was President and CEO of Cipherloc Corporation, a publicly traded US developer of quantum-resistant encryption solutions. He was also a Senior Director of Symantec Corporation's National Security Group, a specialized business unit that delivered innovation and cybersecurity solutions to US federal agencies. He has served in senior leadership roles at IBM Corporation, where he led a highly successful investigative software business with worldwide customers.



As an adjunct professor and academic, he has written and edited books and chapters on US Intelligence, Cybersecurity, Privacy, Irregular Warfare and National Security Law. Borene is a Certified Information Systems Security Professional with more than 20 years experience in security, intelligence and investigations. He volunteers with the National Defense Industrial Association's Special Operations and Low-Intensity Conflict (SO/LIC) Advisory Board and as honorary chairman of the Cyber Security Summit, where he is focused on elevating cyber domain awareness and counterintelligence expertise into C-suites and boardrooms.





Borene previously served as a Contractor Senior Advisor to the IARPA Director, within the Office of the Director of National Intelligence. He was an Associate Deputy General Counsel at the Pentagon and served in the Middle East as a U.S. Marine Officer. He studied peacebuilding in Northern Ireland as a U.S. State Department fellow. He holds a J.D. from the University of Minnesota Law School and a B.A. in Economics from Macalester College. He also completed executive education in international development finance at Harvard University. He is a recipient of the FBI Director's Award for Exceptional Public Service and he is a Life Member of the Council on Foreign Relations.
Partnerships & Affiliations
Scholarly, Creative & Professional Activities
Selected Publications
"Reframing EU Responses to Criminal Disclosures of Legitimate US Intelligence Activities" Book Chapter, in Privacy & Power, Cambridge University Press (forthcoming 2016) 
The United States Intelligence Community Law Sourcebook, American Bar Association (Eds. 1-5, 2010-2014)
The International Human Rights Law Sourcebook, American Bar Association (2014)
The International Humanitarian Law (Law of Armed Conflict) Sourcebook, American Bar Association (2014)
"National Security Information: U.S. Government Classification Rules" Book Chapter, in National Security Law in the News: A Guide for Journalists, Scholars and Policymakers, American Bar Association (2012)