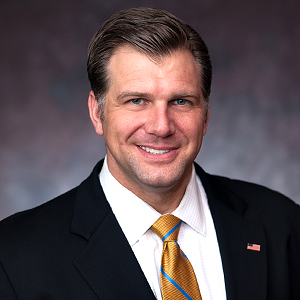 Andrew Borene

Adjunct Professorial Lecturer Department of Justice, Law & Criminology
Bio

Andrew Borene is an executive with IBM who leads strategy and business development for US federal agencies to use IBM i2 for big data analysis in intelligence, defense, law enforcement, cybersecurity and combating fraud.

Previously he was a Counselor with the international law firm of Steptoe & Johnson LLP in Washington, DC, where he coordinated representation of companies and individuals in general business and legal matters, including investigations, due diligence, mergers and acquisitions, national security, cybersecurity, privacy and data security. He also helped facilitate strategic relationships between public, private, and academic partners. Mr. Borene serves on the Advisory Board for the Cyber Security Summit, is a Truman National Security Project Defense Council Member and is on the Veterans Council of the U.S. Global Leadership Coalition. As an Associate Deputy General Counsel at the United States Department of Defense, Mr. Borene represented the agency's interests in classified court proceedings. He also served as a US Marine intelligence officer in Iraq. He was a U.S. State Department funded fellow for the study of post-conflict peacebuilding in Northern Ireland and served as a Judicial Extern to the Honorable John R. Tunheim, US District Court for Minnesota. Mr. Borene is the editor of American Bar Association legal reference books on human rights law, international humanitarian law and national security law. He has authored or co-authored articles on security, law and general business subjects. He also appears as a guest foreign affairs and security analyst for several international news networks.

Mr. Borene holds a J.D. from the University of Minnesota Law School, a B.A. in Economics from Macalester College, and completed Harvard University's executive program in Financial Institutions for Private Enterprise Development. He serves on the Advisory Committee to the ABA's Standing Committee on Law & National Security.