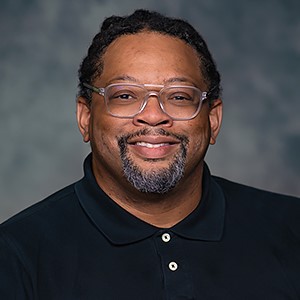 Calvin Haney

Associate Director of Student Engagement Department of Government
Degrees

BA, History, George Mason University

MAIS, Higher Education, Student Affairs Concentration, George Mason University

Favorite Spot on Campus

The CSI team meeting table in MGC 271

Bio

Calvin currently serves as the Associate Director for Student Engagement with the Office of Campus Life. He is responsible for developing and enhancing programs, activities, events, and special co-curricular programs that promote student engagement and retention for all students. This position advises, supports, and serves as consultant to special interest student groups within the Student Engagement portfolio. He is a native of the DC-VA-MD area.
Spring 2021
SPA-361 Leadership Development Lab I

SPA-394 Comm Service Learning Project: Leadership Development Lab I