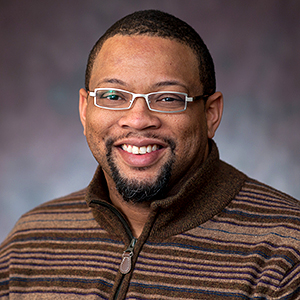 Calvin Haney

Associate Director of Student Engagement Department of Government
Degrees

BA, History, George Mason University

MAIS, Higher Education, Student Affairs Concentration, George Mason University

Favorite Spot on Campus

Practice Room in the Katzen Arts Center

Bio

Calvin currently serve as an Associate Director for Student Activities. He is responsible for the development of leadership development curricula and programs for student clubs and organizations that support leadership education and promote success through co-curricular programming initiatives. He is a native of the DC-VA-MD area.
Spring 2021
SPA-361 Leadership Development Lab I

SPA-394 Comm Service Learning Project: Leadership Development Lab I