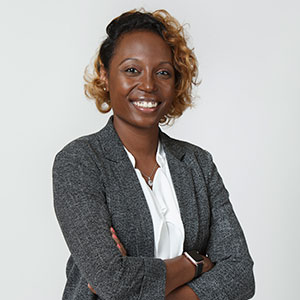 TaLisa Carter

Assistant Professor Department of Justice, Law & Criminology
Degrees

Ph.D. Criminology 2018: University of Delaware M.A. Criminology 2015: University of Delaware B.A. Criminology 2010: University of Pennsylvania

Bio

TaLisa J. Carter, Ph.D. is a native of Long Island, New York, dedicated to understanding the interactions of deviance, social organizations, and race. Dr. Carter is an Assistant Professor in the Department of Justice, Law & Criminology at American University in Washington, D.C., an Affiliated Scholar at Urban Institute, and an Affiliate with the Center for Advancing Correctional Excellence! at George Mason University. Previously, she worked as a Deputy Corrections Officer in Savannah, GA where she supervised male and female residents with diverse classification statuses. Ongoing research examines theoretical explanations of accountability in the Criminal Justice System, the role of identity in criminal justice professions, and the impact of colorism on criminal justice outcomes. Her work has been funded by the National Science Foundation and published in Deviant Behavior and Sociological Forum.