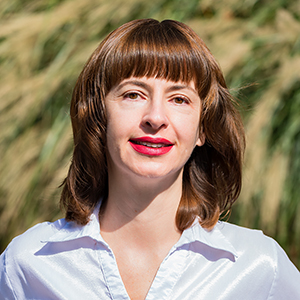 Cristina Dinu

Asst. Director, International Graduate Student Development AA
Bio

Cris joined the School of Public Affairs (SPA) at American University in 2018. As the Assistant Director of International Graduate Student Development, Cris provides high-quality academic advising to international students in the Master of Public Administration, the Master of Public Policy, the Master of Science in Justice, Law & Criminology, and the Master of Science in Terrorism & Homeland Security Policy programs. Each semester, Cris organizes and hosts several workshops for all SPA international graduate students about the graduate education experience in the United States. In addition, Cris directs the SPA Graduate Student Mentoring Program, which she expanded to include students from all SPA graduate programs. This initiative has provided students with additional guidance and support during the transition to graduate school so that they might excel in their academic and professional careers.

Previously, Cris managed study abroad programs, academic affairs, recruitment, and admissions at Georgetown University for over 14 years.

A native of Romania, Cris holds a Bachelor of Arts degree from St. Lawrence University and a Master of Arts in French Language and Literature from the University of Maryland, College Park.