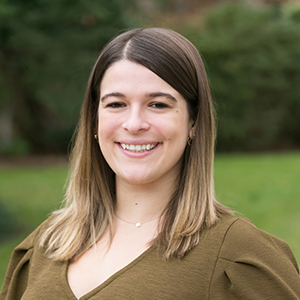 Charlotte Lopez-Jauffret

Adjunct Instructor Department of Justice, Law and Criminology
Degrees

M.S. Forensic Science 2017; The George Washington University

B.S. Biology 2015; University of Colorado Denver

Bio

Charlotte Lopez-Jauffret is pursuing a doctoral degree in Justice, Law & Criminology from American University. In 2015, she received her Bachelor of Science in Biology from the University of Colorado Denver; in 2017, she received her Master of Forensic Science with a concentration in Forensic Molecular Biology from the George Washington University. While obtaining her masters, Charlotte worked as a DNA technician at a private lab and later worked as a Forensic Intelligence Analyst in the public sector. By working both inside and outside of the lab, Charlotte strives to bridge the gap between science and the law. Currently, she is interested in varying topics such as the standards of evidence, the digestion of forensic science by laypersons, and sexual assault legislation. Her organizational skills and experience, together with her personal commitment to creative work in service of social justice, make her an ideal candidate to further research in forensic science and criminal justice.
Summer 2022
JLC-109 Summer Scholars Topics: Forensic Science