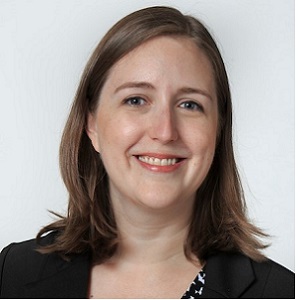 Claudia Persico

Assistant Professor Department of Public Administration and Policy
Degrees

Ph.D. in Human Development and Social Policy, Northwestern University

M.A. in Human Development and Social Policy, Northwestern University
M.A. in Philosophy of Religion, University of Chicago
B.A. in Biology, Boston University

Bio

Claudia Persico is an applied policy scholar whose research focuses on environmental policy, inequality, health and education policy using causal inference methods. Persico is also an IZA Institute of Labor Economics Research Affiliate, and a Research Affiliate with the with the Institute for Research on Poverty at the University of Wisconsin-Madison and the Institute for Policy Research at Northwestern University. Her research has recently been featured in the Quarterly Journal of Economics, the Journal of Labor Economics, and the Journal of Human Resources. Her current work examines the social and biological mechanisms underlying the relationships between poverty, the environment, and children's cognitive development and health. In particular, much of her current research focuses on how early exposure to environmental pollution can cause inequality by affecting child and adult health, development, behavior, and academic achievement. She has also studied how school funding impacts long term outcomes, how school segregation affects racial disproportionalities in special education, and how childhood exposure to pollution affects academic outcomes. Her research has been covered by the New York Times, the Washington Post, NPR, the Atlantic, and many other major media outlets. She was formerly an Assistant Professor at the University of Wisconsin-Madison.
Fall 2020
PUAD-685 Topics in Policy Analysis/Mgmt: Education/American Policy Syst
Scholarly, Creative & Professional Activities