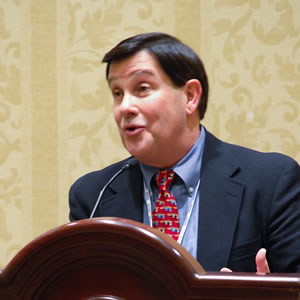 Gary Dennis

Adjunct Associate Professor Department of Justice, Law & Criminology
Degrees

Ph.D., University of Louisville<br>M.S. in Social Work, University of Louisville<br>Master of Religious Education, Southern Baptist Theological Seminary<br>B.A., Arkansas Tech University

Bio

Professor Dennis is presently the Senior Policy Advisor for Corrections in the Department of Justice, Office of Justice Programs, Bureau of Justice Assistance in Washington, D.C. Prior to assuming this position, Dr. Dennis was a Senior Associate with The Moss Group, Inc., in Washington, D.C., serving as Project Coordinator for a cooperative agreement with the National Institute of Corrections for the implementation of the Prison Rape Elimination Act.

Dr. Dennis retired from the Kentucky Department of Corrections in 2004. During his 34-year career in state government, Dr. Dennis served as Deputy Commissioner, Executive Assistant to the Secretary of Corrections, Director of Correctional Industries, Director of Mental Health, Director of Operations, Director of Corrections Training, and Warden. Dr. Dennis has also served as Director of Management and Training Services at the National Institute of Corrections' National Academy of Corrections in Boulder, Colorado, and as Interim Facility Executive for the Vermont Department of Corrections managing their nine prisons.