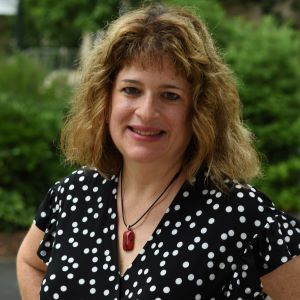 Diane Lowenthal

AA Department of Government
Degrees

Ph.D. Social and Decision Sciences, Carnegie Mellon University

B.A. Political Science, University of Michigan at Ann Arbor

Languages Spoken

English

Bio

Diane Lowenthal joined the faculty at American University in 2000 to teach in the Washington Semester Program. From 2012-2019, she served as Associate Dean for Academic Programs and then Senior Associate Dean in the School of Professional & Extended Studies (SPExS), overseeing academic and administrative functions for SPExS undergraduate programs. In 2021, Dr. Lowenthal joined the faculty of the School of Public Affairs, where she teaches Politics in the U.S., Metropolitan Politics, and Introduction to Political Research.
Recent research (in collaboration with Dr. Jeffrey Sosland) has focused on experiential education and internships. Lowenthal and Sosland won an award for their APSA paper on Internship Supervisors as Forgotten Educators, a paper that was subsequently published in the Journal of Political Science Education. In 2019 Lowenthal and Sosland were recognized by the National Society for Experiential Education as the recipients of the Outstanding Experiential Education Research Award.

Dr. Lowenthal earned a PhD in Social and Decision Sciences from Carnegie Mellon University. Her doctoral dissertation, "What Voters Care About: How Electoral Context Influences Issue Salience in Political Campaigns," was funded by a National Science Foundation grant.

Dr. Lowenthal earned an A.B. from the University of Michigan at Ann Arbor in Political Science. She graduated with distinction and high honors for her thesis on the Office of Economic Opportunity. She spent her junior year abroad at the Hebrew University of Jerusalem.

Prior to joining AU, Dr. Lowenthal taught American Politics courses (including Campaigns and Elections, Political Behavior, Political Psychology, and Women and Politics) at Bucknell University in Lewisburg, PA.

Between undergraduate and graduate degrees, Dr. Lowenthal worked as Director of the Independent Voters of Illinois-Independent Precinct Organization (IVI-IPO). She has also worked in the Cook County (Illinois) Clerk's office, on several campaigns, and for an independent public opinion pollster.
Spring 2023
GOVT-110 Politics in the U.S.

GOVT-240 Metropolitan Politics

GOVT-294 Comm Service Learning Project: Metropolitan Politics

GOVT-310 Intro to Political Research
Fall 2023
GOVT-110 Politics in the U.S.

GOVT-240 Metropolitan Politics

GOVT-310 Intro to Political Research