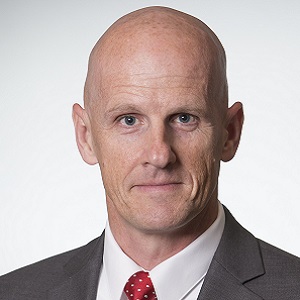 Thomas Draffen

Adjunct Professorial Lect Department of Public Administration and Policy
Bio

Tom supports leaders in the development of their strengths and skills to develop a global model of stewardship. Tom is the Vice President of Operations for Objective Area Solutions, LLC, a boutique consulting firm delivering technical, management, and leadership consulting to inspire people‐centered values for creating effective and resilient public sector organizations. He leverages his technical experience matched with a focus on leadership and organizational performance to deliver value to the company's client base while positively impacting the business bottom line, managing daily operations, and ensuring efficiency and organizational effectiveness.



Tom has a B.S. in IT Management from American Military University, a M.S. in Organizational Leadership from National University, is a PMI PMP, and an ICF Associate Certified Coach (ACC). He has guest lectured for National University's on consulting and assessments and is adjunct lecturer with American University's Key Executive Leadership Programs. He often speaks on organizational paradoxes and stewardship governance.
Spring 2023
PUAD-021 Topics in Executive Mmgt: Leveraging Networks MRP 14

PUAD-022 Leadership for Key Executives: Ldrship for KeyExec OIG EL 43

PUAD-022 Leadership for Key Executives: Ldrship for KeyExec OIG EL 44
Summer 2023
PUAD-022 Leadership for Key Executives: Ldrship for KeyExec OIG EL 45