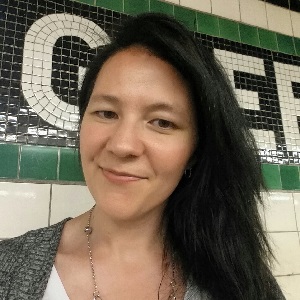 Esther Matthews

Adjunct Instructor Department of Justice, Law and Criminology
Additional Positions at AU

Research Assistant

Degrees

M.S. in Justice, Law and Criminology, American University

B.S. in Political Science, summa cum laude, Oregon State University

Bio

Esther Matthews is a doctoral candidate in the Justice, Law and Criminology PhD program. She holds a Master of Science in Justice, Law and Criminology, from American University, and a Bachelor of Science in Political Science, from Oregon State University. Her research focuses on identifying and investigating successful reentry solutions for returning citizens. She has a particular interest in how race, gender, poverty and mental health intersect, are criminalized and affect reentry efforts. Current research projects include: 1) a field experiment testing outcomes of ban-the-box policies, 2) detection of implicit bias against justice-involved individuals and determining if, and how, it can be altered, 3) ethnographic inquiry of restricted housing units and reentry programs in two Northeastern prisons and 4) qualitative examination of employment programs for returning citizens in the DC area. Esther has been published in the Journal of Offender Rehabilitation and has two book
chapters scheduled for publication in the Routledge Handbook on American Prisons and Prisons and Community Corrections: Critical Issues and Emerging Controversies. She was also selected as the 2020-2021 Neil and Ann Kerwin Doctoral Fellow.