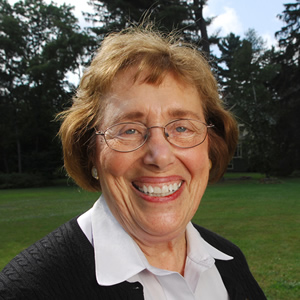 Edith Seashore

Adjunct Professor Department of Public Administration and Policy
Degrees

M.A., Columbia University<br />B.A., Antioch College

Bio

Cofounder (with Dr. Morley Segal) of the M.S. in OD program, Edith Whitfield Seashore is the most significant woman in the field of OD. Among many honors, she received the Lifetime Achievement Award from the OD Network and USC's Citation of Merit for Outstanding Contribution to the Applied Behavioral Sciences. As NTL's President in the late 1970's, Edie led the "4 Horsepersons" who saved NTL. Edie has taught change management, OD and consulting skills at Johns Hopkins, American, Georgetown and Concordia and McGill Universities. With co-author Beverley Patwell, she recently published Triple impact coaching: Use of self in the coaching process. She has co-authored important books on diversity and feedback. With Michael Broom, Edie leads the OD Practitioners Program. She is a highly sought-after keynote speaker, OD consultant, and trainer. She holds a M.A. from Columbia and a B.A. from Antioch. With her husband, social psychologist Charles Seashore, she teaches the AU/NTL Use of Self Residency in Bethel ME.
Partnerships & Affiliations
Scholarly, Creative & Professional Activities
Honors, Awards, and Fellowships
Lifetime Achievement Award Winner - OD Network