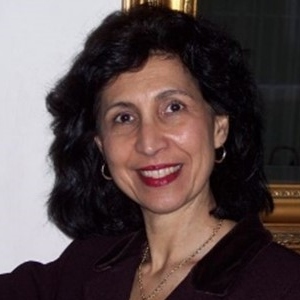 Evelyn Ploumis-Devick

Adjunct Professorial Lecturer SPA: Public Administration
Bio

Dr. Ploumis-Devick is recognized nationally in the areas of professional leadership and organizational development, strategic planning, grant writing, community arts and cultural development. For more than 30 years she has held graduate faculty, administrative, senior leadership, and consulting positions within legislative, governmental, higher education, non-profit, and community settings.

In the areas of public administration and policy, Dr. Ploumis-Devick has held senior leadership, management, and administrative roles inclusive of senior legislative analyst, agency bureau chief, and program director within legislative and state government agencies. Her research and senior advisory roles focused on legislative analysis, organizational review, strategic planning and the development of policies to ensure the accountable implementation of public sector programs, interagency partnerships and grant acquisitions. Her focus over the last several years has been in areas of professional development, organizational succession and leadership development. In the field of criminal justice and corrections she developed and implemented statewide senior leadership and supervisory initiatives, inclusive of gender-specific programs, designed to prepare diverse levels of staff for optimum professional service and advancement.

In higher education, Dr. Ploumis-Devick has served as an assistant visiting professor and adjunct member of the graduate faculty in Arts Administration at Florida State University since 1989 where she also held the position of Assistant Vice President for Student Affairs and Director of the Center for Applied Research and Service in Student Affairs. As an adjunct faculty member with NOVA Southeastern University's H. Wayne Huizenga School of Business and Entrepreneurship she has taught in the graduate programs of Public Administration and Leadership Development since 2005. Early in her career, she taught music and the humanities in the Florida Public School System. During that time, Dr. Ploumis-Devick served as a counselor and lead instructor for Greek educational study abroad programs. Dr. Ploumis-Devick is a founding Director of the Toni Jo Mason Private Foundation, Inc. since 2014 and served as the President and Chair of the Toni Jo Mason Private Foundation (September 2017-November 1, 2021). As immediate past president, she continues to serve as a director and strategic advisor. The Foundation partners with universities and colleges to award scholarships to undergraduate students with physical disabilities.

Dr. Ploumis-Devick serves as a conference presenter, keynote and motivational speaker. Her consulting roles focus in the areas of leadership development, organizational culture assessment, strategic planning, and organizational alignment to embrace diversity, promote creativity, innovation, grants acquisition and public/private partnerships. She is developing the website grantsleader.com to provide individuals and organizations fundamental tools and strategies to plan, identify funding sources and write competitive grant proposals.

Dr. Ploumis-Devick teaches PUAD-650, Leadership in a Changing Workplace, and other graduate courses in the online Master of Public Administration and Policy (MPAP) degree program. Born in West Palm Beach, Florida, she currently resides in Tallahassee, Florida. Dr. Ploumis-Devick holds her Bachelor's, Masters and Ph.D. degrees from the Florida State University.
Spring 2022
PUAD-650 Leadership in Chngng Workplace
Summer 2022
PUAD-650 Leadership in Chngng Workplace
Fall 2022
PUAD-650 Leadership in Chngng Workplace