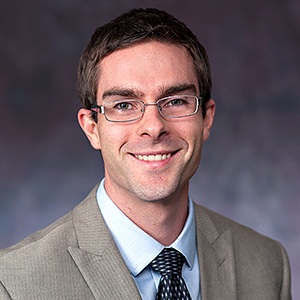 Robert Garrow

Professorial Lecturer Department of Government
Additional Positions at AU

Postdoctoral fellow

Degrees

B.A. University of Colorado at Boulder

M.A. Claremont Graduate University

Ph.D. Claremont Graduate University

Book Currently Reading

Alexander Hamilton's Writings

Bio

Robert Garrow is the Political Theory Institute's 2013-2014 Postdoctoral Fellow. His main areas of expertise are modern liberalism and American political thought.  His research focuses on the statesmen and statesmanship of the Founding, the challenges of ruling well in liberal democracies, and pride as it relates to self-government.

His first teaching position was aboard the USS George Washington, a Nimitz-class aircraft carrier stationed in Yokosuka, Japan. He has subsequently taught with California State University, San Bernardino and Pitzer College.