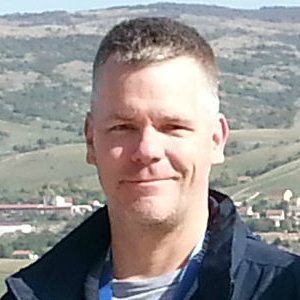 James Quirk
Adjunct Professorial Lecturer
Department of Government
Jim Quirk teaches a wide range of courses in American and comparative politics and international relations.

Jim has taught at Loyola University Maryland and The Catholic University of America, and at the Varna [Bulgaria] University of Economics through the Soros Foundation/Open Society Institute.

He has published on comparative nation-building, globalization, and American foreign policy. He writes occasionally for the Foreign Policy Assn blog.

Dr Quirk's favorite work outside the classroom includes work in Albania, Bosnia, Bulgaria, Croatia, Mexico, Serbia, and the Kurdistan Region of Iraq; Open World Leadership Center delegations; naval engineering support for The Bishop Group; Middle East Dialogue at Catholic University; and working with AU's Center for Teaching, Research and Learning.
Loading ...

FOR THE MEDIA

To request an interview for a
news story, call AU Communications
at 202-885-5950 or submit a request.
---
Teaching
Summer 2015

GOVT-396 Selected Topics:Non-Recurring: Power and Money
Fall 2015

GOVT-310 Intro to Political Research

GOVT-322 American Political Parties
Scholarly, Creative & Professional Activities
Angell and Mahan: Technology, Globalization, and International Security Today.
Mediterranean Quarterly (26:2, June 2015).  Norman Angell and Alfred Thayer Mahan were two of the leading thinkers on pre–World War I "interdependence," offering competing lessons on the changes in technology, economics, and security. At different times during the twentieth century, each one's ideas seemed to best explain global politics and strategy. This essay reconsiders their ideas in the current era of globalization and global threats.
Can cyberattacks prevent hot war? Will ISIS surge lead to Kurdish exit from Iraq? More....  
Online Learning and the Mobile Student.
Distance learning and online education today. Perspectives from students, faculty, and universities. Survey of students: social and mobile.
U.S. Embassy Speakers Series: Serbia 2015.