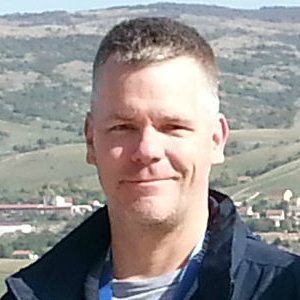 James Quirk

Sr Professorial Lecturer Department of Government
Bio

Jim Quirk teaches a wide range of courses in American and comparative politics. He has served on the AU faculty senate, as faculty advisor to the SPA Leadership program, and as faculty advisor to The World Mind, AU's undergraduate magazine for public policy. He has developed and taught AU Core courses for Complex Problems, Habits of Mind, and W2 (writing and information literacy).

He has published in U.S. and international journals on online learning, comparative nation-building, globalization, and American foreign policy. He is a Fellow with the Institute for Policy Research and previously taught at Loyola University Maryland, The Catholic University of America, and the Varna [Bulgaria] Univ. of Economics.

He lectures on American federalism at the U.S. Congressional Office for International Leadership. Among his favorite work outside the classroom is experience in Russia, the Balkans, Mexico, Israel/Palestine, and the Kurdistan Region of Iraq; naval engineering support for The Bishop Group; Middle East Dialogue at Catholic University; ICANN MEAC SWG; and working with AU's Center for Teaching, Research and Learning.

He received the 2022 SPA Award for Outstanding Community Engagement.
Spring 2022
GOVT-130 Comparative Politics

GOVT-130 Comparative Politics

GOVT-194 Comm Service Learning Project: Comparative Politics

GOVT-194 Comm Service Learning Project: Comparative Politics

GOVT-210 Pol Power & Am Pub Policy

GOVT-210 Pol Power & Am Pub Policy
Summer 2022
GOVT-496 Selected Topics:Non-Recurring: Am Pol Econmy: Emerging Issues
Fall 2022
GOVT-210 Pol Power & Am Pub Policy

GOVT-210 Pol Power & Am Pub Policy

GOVT-210 Pol Power & Am Pub Policy

GOVT-322 American Political Parties
Scholarly, Creative & Professional Activities
Institute for Policy Research, Fellow, since 2019
Open World Leadership Center, U.S. Congress. Lead discussions with young professionals from Russia, Ukraine, the Balkans, and Eurasia, since 2013
·····
What Students Are Teaching the Rest of Us about the New Normal Educause Review, 2022
Nation-Building is Dead – Long Live Nation-Building    Orion Policy Institute, 2021
New Dynamics of Populism: Domestic and International Challenges L'Ouverture Institute for Diplomacy & Global Affairs, Port-au-Prince, Haiti, 2021
Bridges and Gaps: Europe and the Foreign Policy of New Presidents 27th International Conference of Europeanists, 2021
Executive Politics in an International Context, discussant and session chair Midwest Political Science Assn, 2021
"Future of Education in Times of Uncertainty" - plenary at Management in the 21st Century conference, Herzen State Pedagogical University, St Petersburg, Russia, (2020)
What Incoming First-Year Students Want from Online Learning - Educause Review (2020)
Pandemic Education: What Incoming First-Year Students Want - APSA Educate (2020)
Going Online Midsemester - Educause Review (2020)
Online Learning and the Mobile Student - Educause Review (2016)
ICANN MEAC SWG, ICANN - Middle East and Adjacent Countries - Strategy Working Group, 2016-2020
OSCE Elections Missions – Russia 2018, Bosnia 2014, Albania 2011, Croatia 2000, Bosnia 1997
AFRP Cultural Exchange Program to Israel and Palestine, 2017
Foreign Policy Assn blog, since 2015
Angell and Mahan: Technology, Globalization, and International Security Today, Mediterranean Quarterly (26:2, June 2015)
U.S. Embassy Speakers Series: Serbia 2015.  Presentations in Belgrade, Novi Sad, and Nis
Middle East Religious Freedom Project: Iraqi Kurdistan / The Catholic University of America, 2011-2013