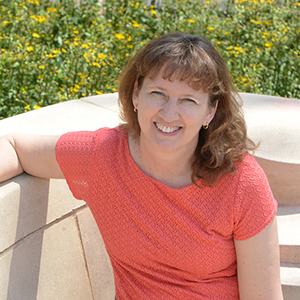 Joanne Savage

Associate Professor Department of Justice, Law & Criminology
Degrees

B.A. Southern Illinois University
M.A. University of California, Irvine
Ph.D. University of Califonia, Irvine

Bio

Professor Savage is interested in a variety of topics related to the causes of violent crime, including developmental issues such as parental attachment and warmth, academic achievement, and abuse, and "ecological" factors such as poverty, inequality and communities. She has also written on the impact of violent television and film viewing on violent crime rates and has an ongoing interest in research methodology. Her holistic approach to the problem of violent crime is framed by Bryan Vila's general evolutionary-ecological paradigm (GEEP), an interdisciplinary, integrational theory of the causes of crime. She currently teaches courses related to criminology and research methods.
Area of Expertise
Criminology; violent crime; causes of crime; parenting and the development of violence; media violence; poverty, inequality, communities, persistent, chronic offending; socioeconomic factors and crime; long-term violent crime trends in Washington, D.C.
Additional Information
Joanne Savage is an associate professor in the Department of Justice, Law and Criminology at American University. She is primarily interested in the "big picture" of violence in society, researching a wide variety of potential causes of violent offending. She has recently published and edited a book entitled The Development of Persistent Criminality (Oxford University Press), and her interests include the development of violent propensity in children, parenting, inequality and homicide, violence in the District of Columbia, the role of economic strain in the etiology of violence, media violence, and the differential etiology of violent and nonviolent crime. Her recent publications include "Balancing counter-terrorism strategies: Lessons from evolutionary ecology" with Bryan Vila; "Homicide and inequality in 'the murder capital'" in the Journal of Ethnicity in Criminal Justice; "Mixed-use development and crime" in Interdisciplinary Design and Research; "The Effects of Media Violence Exposure on Criminal Aggression: A Meta-Analysis" (2008) in Criminal Justice and Behavior; "Economic Assistance and Crime: A Cross-national Investigation" (2008) in the European Journal of Criminology; and "Interpreting 'Percent Black': An Analysis of Race and Violent Crime in Washington, D.C." in the Journal of Ethnicity in Criminal Justice.