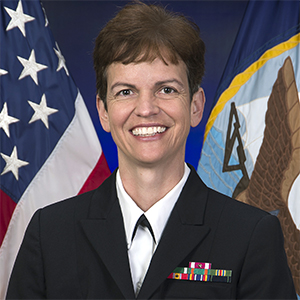 Linda Kimsey

Adjunct Professorial Lect Department of Public Administration and Policy
Degrees

PhD, Public Administration, University of Kentucky
<br />
<br />
MA, Health Administration, University of Kentucky
<br />
<br />
BS, Accounting, University of Tennessee

Bio

Linda G. Kimsey is an Assistant Professor in the Preventive Medicine and Biometrics Department at the Uniformed Services University of the Health Sciences (USUHS) where she serves as Acting Director of the Health Services Administration Division and teaches graduate-level courses in the Master of Health Administration and Policy (MHAP) program. Dr. Kimsey's doctoral training is in Public Administration and her areas of interest are health policy and health services research. In addition to her role as an educator, Dr. Kimsey is co-principal investigator on the Comparative Effectiveness and Provider Induced Demand Collaboration (EPIC): an Analysis of Variation in Healthcare Spending and Utilization in the Military Health System, a research partnership between USUHS and the Brigham & Women's Hospital.



Previous tours include: Bureau of Medicine and Surgery Research Liaison at the Center for Analysis; Program Analyst at the Echelon I Command Level in OPNAV N931 (Medical Resources, Plans and Policy Division) and OPNAV N80 (Programming Division); Assistant Head of Patient Administration and Assistant Head of Materiel Management at Naval Hospital Camp Lejeune; and Comptroller at Naval Dental Center Camp Lejeune. Prior to joining the Navy, Dr. Kimsey worked as a Certified Public Accountant. In addition to her faculty position at USUHS, Dr. Kimsey is also an Adjunct Associate Professor in the Master of Business Administration Program at University of Maryland University College.