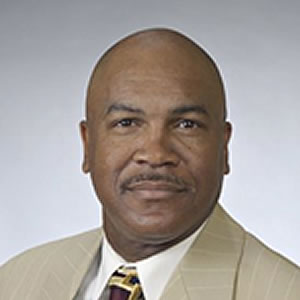 Aaron Lucas

Adjunct Professorial Lect Department of Justice, Law and Criminology
Degrees

MS, Mental Health, University of the District of Columbia
<br />
<br />
BS, Administration of Criminal Justice, American University

Bio

Aaron J. Lucas, III started his criminal justice career in the federal probation system at the Washington, D.C., United States District Court probation office in 1973. During the first 17 years in the criminal justice system, he worked in federal probation front line supervision. He held positions as a drug specialist, probation officer manager (assistant supervisor), house arrest program manager, probation officer community relations, drug program assessment and intake coordinator, and drug treatment specialist.



In 1990, Mr. Lucas left front line federal probation assignments to work for the Office of Probation and Pretrial Services, of the Administrative Office of the U.S. Courts. He held positions as a Probation Administrator, Branch Chief, Instructor for the Federal Judicial Center, and Program Manager until he retired in January 2004. Aaron has managed several national programs such as the employment drug-testing program for officers, probation/pretrial services training instructor, drug testing quality control program, performance auditor, and administered the national drug contract for offender treatment services. While working at the Administrative Office, he maintained his private practice as a substance abuse treatment consultant, cognitive behavioral therapist, and certified professional counselor.
Scholarly, Creative & Professional Activities
Professional Certifications
   
Certified Addiction Counselor (CAC)
   
Certified Chemical Dependency Counselor (CCDC)
   
International Certified Drug and Alcohol Counselor (ICDAC)
   
Certified Criminal Justice Specialist (CCJS)
   
Substance Abuse Professional (SAP)
   
Master Addiction Counselor (MAC)
Honors, Awards, and Fellowships
For his achievements managing the federal drug testing program, involvement in treatment program evaluations, and his dedication to the criminal justice system, the Director of the Administrative Office awarded Mr. Lucas the Administrative Office Meritorious Service Award for standards of excellence and dedication.