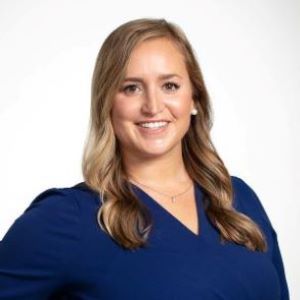 Laura Uttley

Adjunct Instructor Department of Government
Degrees

MPA, School of Public Affairs, American University

BA, Political Science, American University

Bio

Laura Uttley leverages over 10 years' experience in federal policy and government relations as an Adjunct Instructor for the Public Affairs and Advocacy Institute (PAAI) and Interest Group Politics. Laura is a Principal at Lewis-Burke Associates LLC, where she leads the defense and national security practice. Laura's policy expertise includes defense science and technology, defense health, infectious diseases, biodefense, and global health security, as well as higher education and workforce development. She is a member of the Women in Government Relations Diversity, Equity, and Inclusion Committee and a founding member of the Diversity in Government Relations Coalition.
Spring 2022
GOVT-323 Interest Group Politics
Summer 2022
GOVT-023 The Art and Craft of Lobbying: Public Affairs & Advocacy Inst