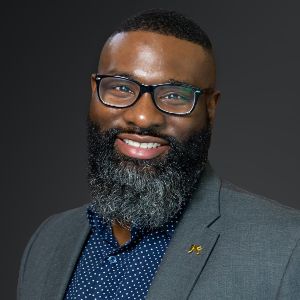 Michael R. Fisher Jr.

Postdoctoral Fellow Department of Public Administration and Policy
Additional Positions at AU

Degrees

Ph.D., Vanderbilt University




M.A., Vanderbilt University




M.Div., Howard University

B.S. Howard University

Bio

Michael R. Fisher Jr. is a Postdoctoral Fellow in the Department of Public Administration and Policy and an Affiliate Scholar at the Metropolitan Policy Center in the School of Public Affairs. He is also Assistant Professor of African American Studies at San José State University where he is currently on leave. His areas of specialization include cultural studies, ethics and public policy, and race and socio-economic inequity. Before his career as an educator, Dr. Fisher was a public policy advocate on Capitol Hill. His policy portfolio included immigration reform, financial reform, and federal welfare programs for those struggling in poverty. He later transitioned to local D.C. politics and community organizing when he became the inaugural Director of Advocacy at a local nonprofit organization. There he was responsible for the development of the organization's public policy agenda and advocacy strategy for affordable housing creation and the elimination of chronic homelessness in the nation's capital, working with other local nonprofits, community leaders, D.C. residents, and elected officials in the process.