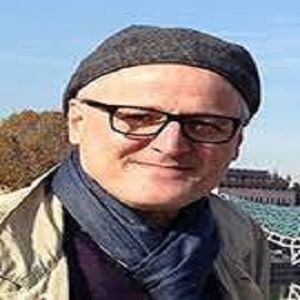 Fron Nahzi

Adjunct Instructor Department of Public Administration and Policy
Degrees

MA, Public Policy, Rockefeller College of Public Affairs and Policy at University at Albany.

BA, History, University at Albany

Bio

Fron Nahzi has over 25 years of experience in international development and has worked in over 20 countries across the globe. He has developed and managed multi-million dollar projects in the Balkans, Eastern Europe, Caucuses, Oceania, Latin America, and Southeast Asia. His project experience includes work with both local and national governments and the private sector to address such issues as: security, disinformation, climate change, good governance, anti-corruption, conflict resolution, advocacy, rule of law, education, and human rights. He has held numerous executive positions including: USA Director for Bakamo, a social media intelligence company, Senior Director for Global Development at the McCain Institute, Chief of Party for USAID Good Governance/Civil Society Development Programs in Cambodia, Kosovo and Georgia, and Vice President for Programs at East-West Management Institute, where he established the Institute's civil society global portfolio and spearheaded new initiatives in post-conflict societies. From 1999 – 2004, he served as the senior editor for the Institute for War and Peace Reporting. He has worked with and advised numerous international donor agencies and foundations such as USAID, British Council, the European Commission, the governments of Sweden, Canada, and the Netherlands, the Rockefeller Brothers Fund, the Open Society Foundations, and the Ford Foundation. He has written extensively on the challenges transitional societies are facing and published in a wide variety of media outlets including: The Independent, The Guardian, Le Courrier, Politico, The Hill, European Voice, Project Syndicate, Newsday, Huffington Post, and BalkanInsight. He has been a guest analyst for CNN, the BBC and NPR, among others. Nahzi has presented papers on a variety of issues related to international development, e.g., challenges of post conflict development, European and US Foreign Aid programs, United Nations missions, and the role of universities in international development, at international conferences organized by the United Nations, Austrian and Dutch Ministries of Foreign Affairs, OSCE, EU, New School for Social Research, University at Albany, Columbia University, Tufts University, Fundação Getulio Vargas, and Georgetown University. Nahzi is co-founder of the RIT/American University in Kosovo and is recipient of Kosovo's Presidential Medal of Merit. He is currently working on issues related to disinformation and the use of social media in international development. Most recently Nahzi co-founded Eos Tech Trust, a nonprofit that helps NGOs across the globe integrate technology to advance their work.
Fall 2021
PUAD-606 Foundations of Policy Analysis