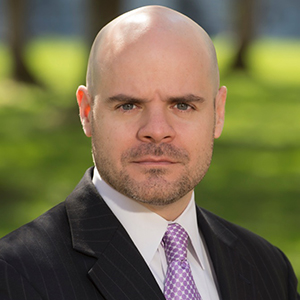 Keith Pemrick

Adjunct Professorial Lecturer Department of Government
Degrees

M.A., Public Management, Johns Hopkins University

B.A., Political Science, American University

Bio

Keith J. Pemrick is a founding member and managing partner of Commonwealth Strategic Partners (CSP). In their 8th year, CSP is a bipartisan public policy firm providing expert government consulting and lobbying services in Washington, DC and Harrisburg, PA. In his leadership role at CSP, Keith provides his clients with government relations expertise, including advice and support on a wide range of legislative and regulatory issues. From 2016-2020, Keith served as the point person in Washington, DC for the Governor of Pennsylvania, Tom Wolf, including facilitating all federal relations related to the COVID-19 pandemic in 2020. Working with clients in the defense, energy, and transportation policy spaces, Keith recently secured legislative language in both the National Defense Authorization Act for FY22 and the Consolidated Appropriations Act of 2021 on behalf of his clients. For 2021, Keith was recognized as one of The Hill's Top Lobbyists and CSP was recognized as a Top Performing Lobbying Firm by Bloomberg Government.

Prior to forming CSP, Keith served as Director of Environment & Energy Programs for the American Council of Engineering Companies (ACEC). From 2000-2012 Keith served on the staff of Congressman Tim Holden (D-PA), with the final seven years as the Congressman's Legislative Director. In this position, he advised the Congressman in all legislative areas, assisted in the development of policy positions and legislative initiatives, and managed and supervised the Congressman's legislative staff.

During the fall 2018 campaign season, Keith returned to Pennsylvania to serve as campaign manager for Denny Wolff for Congress. Wolff, a Democrat, was seeking the open Pennsylvania 9th congressional district seat in a heavily Republican district - a district President Trump won with 68%. As campaign manager, he developed and implemented the election strategy and oversaw all components of the campaign.

Keith is also an adjunct professor in the School of Public Affairs at Penn State Harrisburg and serves on the Board of Directors for the non-profit Making a Difference of Lebanon, PA.
Spring 2023
GOVT-210 Pol Power & Am Pub Policy